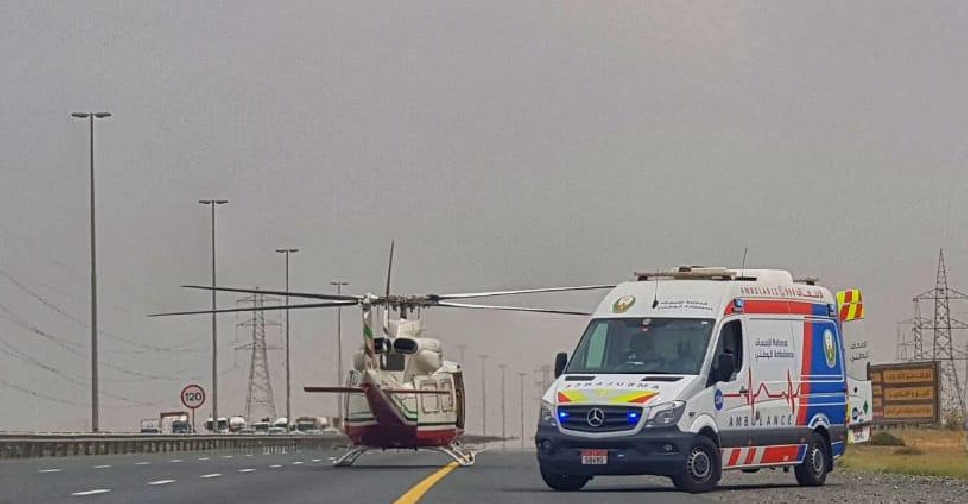 UAE Ministry of Interior
A man has been flown to hospital following a car accident in the Emirate.
The National Ambulance sent a helicopter to the crash site in the Aldigdaga area.
In a statement on Twitter, the Ministry of the Interior said Air Wing rescued an Arab man in his forties.
He had serious injuries and received emergency medical care at the scene before he was flown to Saqr Hospital.
"صقور الداخلية" تنقذ عربي أربعيني تعرض لإصابات خطيرة في حادث مروري بإمارة رأس الخيمة
MOI Air Wing rescues an Arab in his 40s badly injured in RAK traffic accident@NAmbulanceUAE#صقور_الداخلية#MOIEagles pic.twitter.com/IMpkz2LHnm

— MOIUAE (@moiuae) September 9, 2020