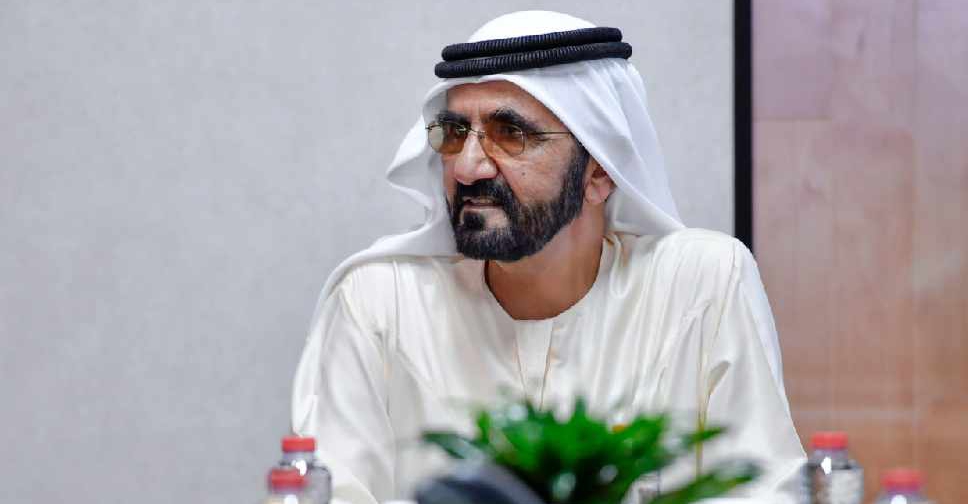 @DXBMediaOffice/ Twitter (File photo)
The UAE's response to the COVID-19 pandemic has been one of the best in the world.
That's according to His Highness Sheikh Mohammed bin Rashid Al Maktoum, Vice President and Prime Minister of the UAE and Ruler of Dubai, who said the worst has passed when it comes to COVID-19.
"The UAE has worked as one team during the COVID-19 pandemic... The result is a global superiority in handling the pandemic," Sheikh Mohammed tweeted following a UAE Cabinet meeting.
The Cabinet reviewed the latest developments in procedures to support the health sector during the pandemic.
Members approved the restructuring of the UAE Gender Balance Council headed by H.H. Sheikha Manal bint Mohammed.
The appointment of 11 new federal court judges was also approved, in addition to new regulations on medical and pharmaceutical products.
.@HHShkMohd chairs #UAE Cabinet meeting. https://t.co/dRH5Cs7Cg0

— Dubai Media Office (@DXBMediaOffice) August 29, 2021
واعتمدنا إعادة تشكيل مجلس الإمارات للتوازن بين الجنسين برئاسة الشيخة منال بنت محمد... واعتمدنا تعيين 11 قاضياً جديداً في المحاكم الاتحادية.. pic.twitter.com/0eX8atvGzN

— HH Sheikh Mohammed (@HHShkMohd) August 29, 2021
كما اعتمدنا اليوم اللوائح المنظمة للمنتجات الطبية والصيدلانية في الدولة... والهدف ضمان وجود وجودة كافة احتياجاتنا الطبية الوطنية على مدار العام.. وفي كافة مناطق الدولة.. pic.twitter.com/8udpZ1E41x

— HH Sheikh Mohammed (@HHShkMohd) August 29, 2021