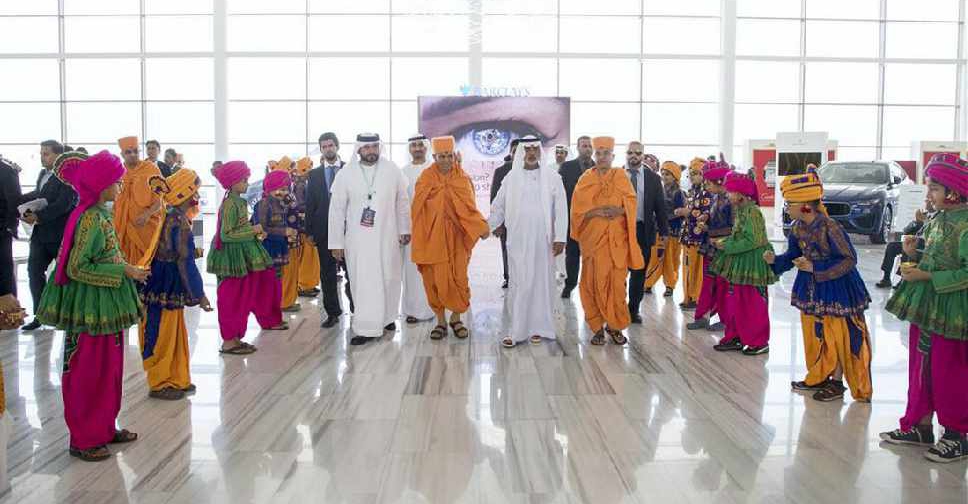 WAM
The foundation stone of Abu Dhabi's first ever traditional Hindu temple has been laid.
Devotees joined priests in grand prayer as part of shilanyas vidhi, which is the foundation stone laying ceremony.
Worshipers seated in a large white tent repeated verses in the Sanskrit language recited by priests.
Senior Hindu priests were welcomed by the UAE's leaders on Friday as they arrived in the country ahead of the ceremony.
The land to build the place of worship was gifted to the Hindu community by His Highness Sheikh Mohammed bin Zayed al Nahyan, Crown Prince of Abu Dhabi and Deputy Supreme Commander of the Armed Forces.
Pujya Brahmavihari Swami from BAPS Swaminarayan Sanstha says the new temple will welcomes people from all faiths.