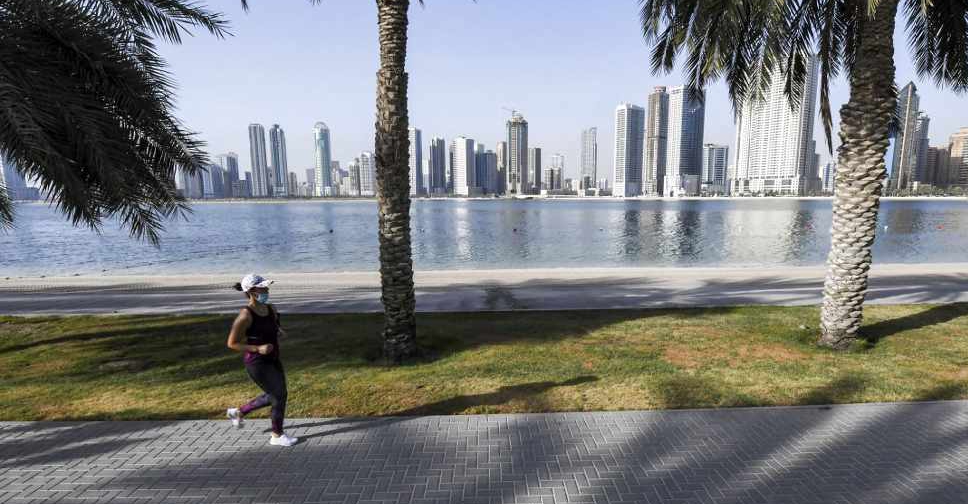 KARIM SAHIB / AFP
The completion of the National Disinfection Programme is an indication that the UAE is gradually returning to normal, but it doesn't mean the pandemic is over.
That's the message from government officials who are urging everyone to continue following the health and safety regulations, and not to get complacent.
They have reiterated that penalties and fines remain in force.
The reminder comes as there's been a significant increase in the number of offences following the end of the disinfection drive.
Authorities have called on the public to continue to avoid social gatherings, while family visits must be restricted to first-degree relatives.
Meanwhile, patients must ensure that they comply with the quarantine rules and also undergo repeat tests whenever they are instructed to do so.
The penalties will be doubled for a repeat offence, while third-time offenders could be jailed for up to six months and/or fined at least AED 100,000.
Al Zaabi: We urge the public to comply with the instructions issued by #UAE health and security authorities and to follow social distancing guidelines. Violators will be subject to legal action as per UAE Law. #UAEGov

— UAEGOV (@uaegov) June 27, 2020
UAE Government: Despite the end to the National Sterilization Program, return to normality is not danger-free and our gradual journey continues with caution and care.

— NCEMA UAE (@NCEMAUAE) June 27, 2020