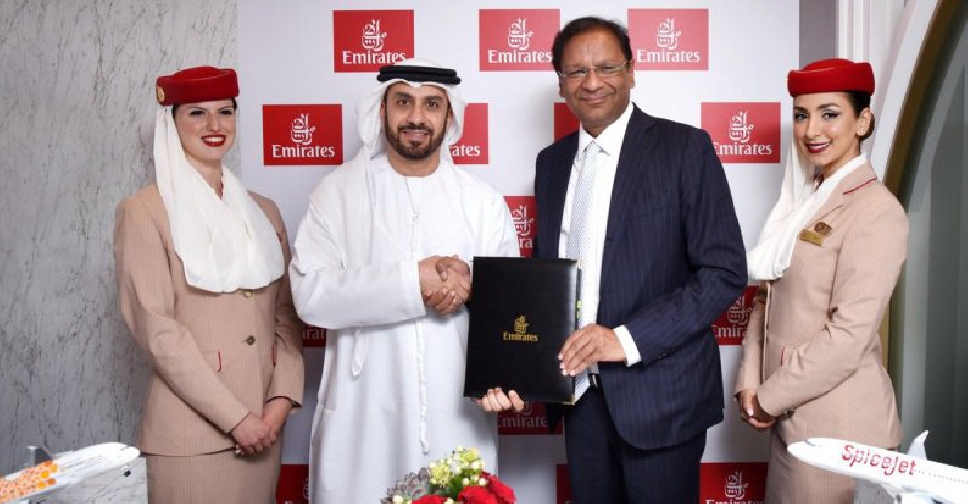 WAM
Emirates Airline has signed a code-share and interline agreement with SpiceJet.
This is the first-ever code-share agreement signed by SpiceJet, and it will give travelers to and from Indian a wider and stronger route network.
Starting early 2020, customers travelling to Indian will be given more flight options on routes common to both airlines.
The code-share will allow travelers to book a single ticket to any of Emirates' nine points across India and connect onwards to 172 domestic routes that are part of SpiceJet's network.