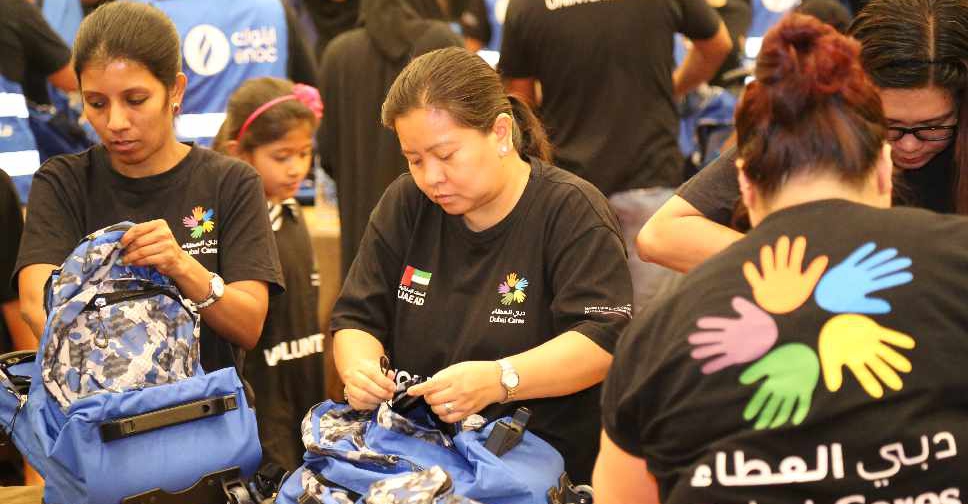 Over 300 people from the UAE community helped in the Back to School initiative (WAM)
As many as 10,000 orphans and children from low-income families have benefitted from Dubai Cares' 'Back to School' initiative.
More than 300 volunteers from the UAE community helped to distribute school packs, which includes bags, pencils and other essential school items.
As well as alleviating the financial burden on families, the initiative is also aimed at boosting the spirits of children by giving them items that can aid their learning.
The latest campaign follows the success of a similar initiative last May, in which 50,000 school kits were given out to children across Senegal and Tanzania.