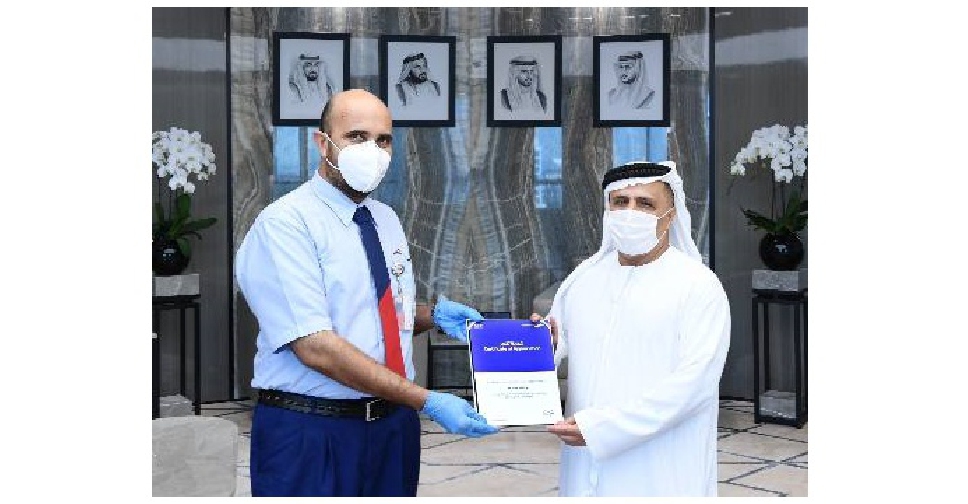 Supplied
A public bus driver in Dubai has been honoured for handing over a bag containing AED 250,000.
Noor Khan, who found the bag after finishing his duty, immediately alerted his supervisor who helped return it to its owner.
Khan was later honoured by Mattar Mohammed Al Tayer, Director-General and Chairman of the Board of Executive Directors of Dubai's Roads and Transport Authority (RTA), who praised the employee's honesty and professional ethics.
"We pride ourselves on having employees with such great discipline and fidelity at the RTA. This bus driver took the proper action by handing over the bag to the Buses Supervisor. This attitude fully reflects the confidence in the loyalty and honesty of the employees of our public transit means that commute hundreds of thousands of riders every day," said Al Tayer.
Khan said he was grateful for the recognition and added: "It is an incentive for all of us to redouble our efforts and exhibit more dedication and loyalty in doing our jobs and bring happiness to bus riders. What I have done is part of my core duties."
HE Mattar Mohammed Al Tayer, Director-General, Chairman of the Board of Executive of #RTA, honoured Mr Noor Khan, a bus driver at the Public Transport Agency, RTA, for his honesty and loyalty. https://t.co/6pqh6VIL3f pic.twitter.com/PXEn5rvMkn

— RTA (@rta_dubai) October 11, 2020