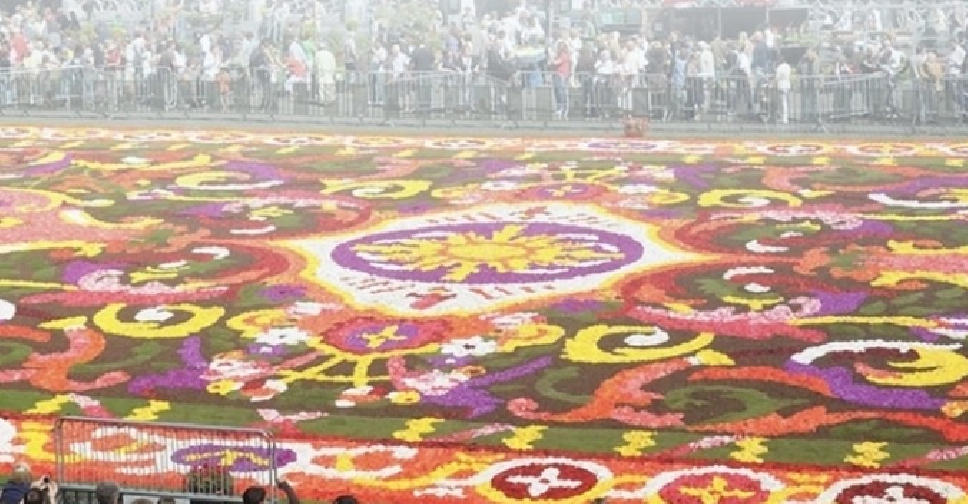 Twitter
Thousands of Dubai residents have joined forces to attempt to break the Guinness World Record for the largest natural flower carpet.
Titled "Flowers of Tolerance," the mammoth carpet is being laid out at the Dubai Festival City's outdoor car park as part of the UAE ministry's National Festival of Tolerance and Human Fraternity.
As much as 50 tonnes of flowers, imported from India, Kenya and other countries, will be used for the carpet, with 5,000 volunteers from 150 nationalities helping out in the endeavour.
Organisers say the design will depict the theme of tolerance and establish the UAE as the tolerance capital of the world.
The previous record was set in Italy in June 2016 with a carpet of 42,849 square feet and 58 square inches.