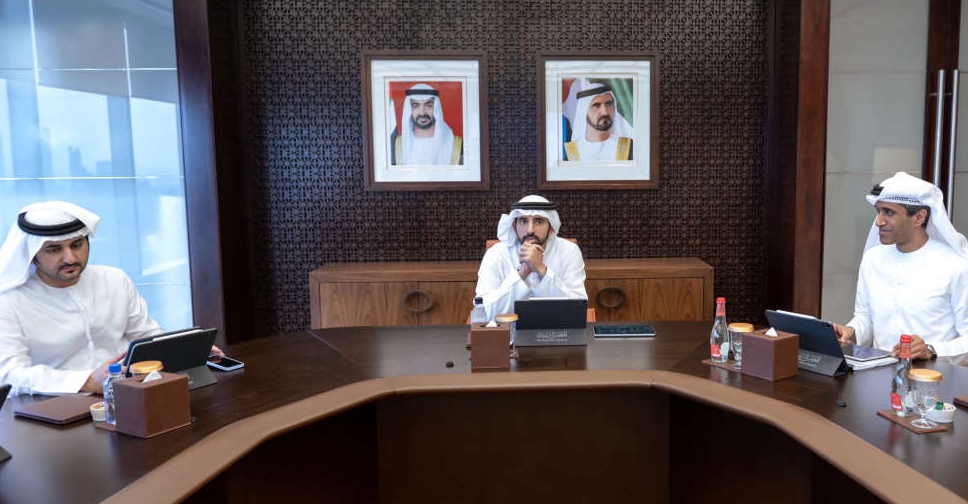 @DXBMediaOffice/ Twitter
A roadmap has been approved to make public transport in Dubai emission-free by 2050.
The move was announced during a meeting of the Executive Council of Dubai, chaired by Dubai's Crown Prince, His Highness Sheikh Hamdan bin Mohammed bin Rashid Al Maktoum.
Under the initiative, the deployment of clean energy vehicles will gradually increase with the Roads and Transport Authority (RTA) adding electric and hydrogen vehicles to its fleet of public buses, school transport, taxis and limousines.
The RTA will also expand the use of clean energy in buildings and facilities, in addition to recycling waste to support the circular economy.
The roadmap aims to eliminate 8 million tonnes of carbon dioxide emissions and achieve financial savings equivalent to AED 3 billion.
It's in line with the UAE's vision to transform climate change challenges into opportunities to advance economic diversification and achieve sustainable economic development by developing new industries, technologies, skills and jobs that support environmental protection and preservation.
"Our initiatives for the future will help ensure that the UAE continues to set an example for the world in promoting innovation and creativity. We look forward to welcoming the world to COP 28 to be held at Expo City Dubai," said Sheikh Hamdan.
During our meeting at The Executive Council, we approved a road map to transform public transport in Dubai to emission-free by 2050. Dubai became a global model of sustainability, and we look forward to welcoming the world to COP28 in Expo City Dubai pic.twitter.com/BPO5sas27c

— Hamdan bin Mohammed (@HamdanMohammed) November 16, 2022
Early Learning
The Executive Council of Dubai also approved the policy for licensing early-learning institutions, which will contribute to enhancing Dubai's attractiveness and competitiveness.
Under the supervision of the Knowledge and Human Development Authority (KHDA), the policy will operate through the incentives it provides in attracting experienced Emirati talent.
It will encourage investment in this sector, especially by local entrepreneurs and major international organisations in the field of early childhood.
Its goals include improving services to meet global standards and responding to diverse family needs and expectations, in addition to strengthening social values ​​among youth while achieving the highest levels of excellence in accordance with the best international standards in education.
The policy will take into account a number of objectives, including the promotion of the Arabic language, Islamic education and the national identity of Emirati children, improving the quality of education and care services, and enhancing family and community awareness.
Incentivising Non-Profit Organisations
The Executive Council also adopted a policy to incentivise Non-Profit Organisations in Dubai to support the enhancement of quality of life by activating the role of civil society in social development.
The new policy will improve social services in the emirate through an integrated system of legislative frameworks, standards and initiatives to enhance continuous quality development.
It will also direct the efforts of Non-Profit Organisations to achieve social development priorities and increase the efficiency of government resources that are allocated to the provision of social services.
There are 257 organisations licensed by the Community Development Authority and other licensing authorities in Dubai.
The government will extend support to Non-Profit Organisations whose activities and objectives are in line with the emirate's goals. They will be given priority in support and guidance, which will help them raise the quality of their outcomes.