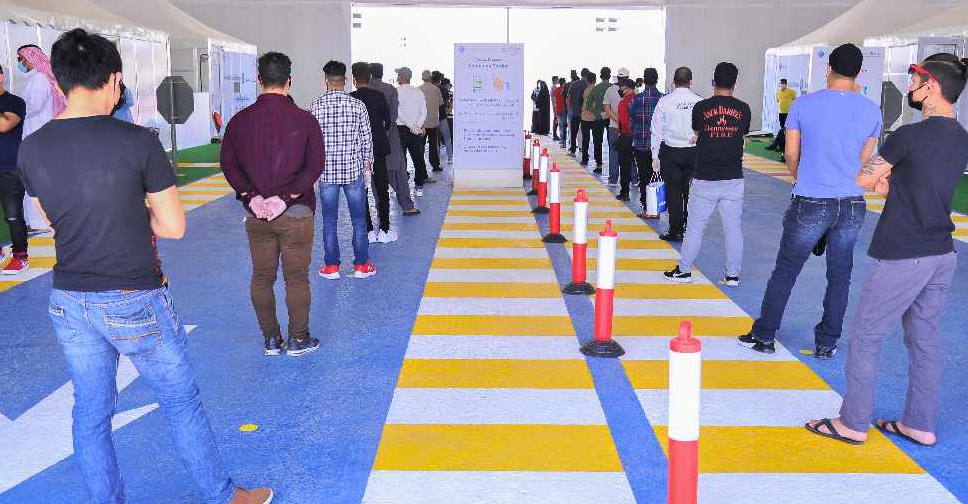 Supplied (File photo)
The COVID-19 testing and disinfection drive in Al Ain Industrial Area is now its fourth phase.
Commercial activities in the zone are continuing as usual with certain restrictions on entry and exit.
Authorities have called on everyone in the area to comply with their directives.
Phase 4 of the sanitisation programme and Covid-19 testing in Al Ain Industrial Area will begin today. The programme is being implemented by @DoHSocial, in partnership with relevant entities. Daily commercial activities will continue as usual. pic.twitter.com/WnPn7KGFUZ

— مكتب أبوظبي الإعلامي (@admediaoffice) June 21, 2020
A similar campaign in Abu Dhabi's Musaffah area has been extended to Block 9 as part of its 13th phase.
The enhanced screening programme in the emirate has had a successful run, with the infection rates in Abu Dhabi city dropping to less than 1 per cent of those tested.
Phase 13 of the sanitisation programme and Covid-19 testing in the Musaffah area of Abu Dhabi will begin today with Block 9. The programme is being implemented by @DoHSocial, in partnership with relevant entities. pic.twitter.com/EHWXuUIVox

— مكتب أبوظبي الإعلامي (@admediaoffice) June 21, 2020