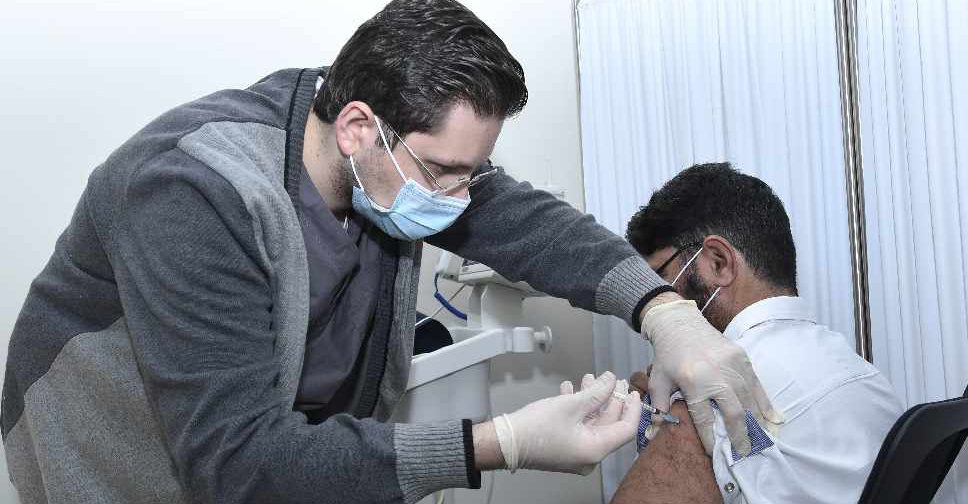 RTA
Dubai's Roads and Transport Authority (RTA) is launching a major COVID-19 inoculation drive for employees, becoming the first government entity to open its own in-house vaccination centre.
More than 30,000 drivers, staff and their families are being offered the vaccine.
The RTA says 90 per cent of metro and tram as well as 60 per cent of transport employees will be vaccinated next week, along with 90 per cent of bus drivers.
The in-house facility has been set up in cooperation with the Dubai Health Authority (DHA).
It aims to ensure a safe and healthy environment for employees in line with the leadership's directives.
Nada Jasim, Director of Safety, Risk, Regulation and Planning, Strategy and Corporate Governance Sector, RTA, said the "vaccination centre has 30 counters with the capacity to administer vaccines to 150 employees per hour i.e. about 1200 to 1500 employees per day. As of Monday, 8 Feb, about 22,002 employees, including front-end staff, metro and tram operators, and parking inspectors as well as their dependents, have been vaccinated."
Jasim added the "RTA has charted out a comprehensive vaccination plan for all employees including setting up an in-house vaccination centre and preparing lists of interested employees to ensure the smooth flow of staff during vaccination. The plan also covers the provision of parking spaces for staff arriving for vaccinations and the operation of a shuttle bus from the RTA HQ and other locations to the vaccination centre."