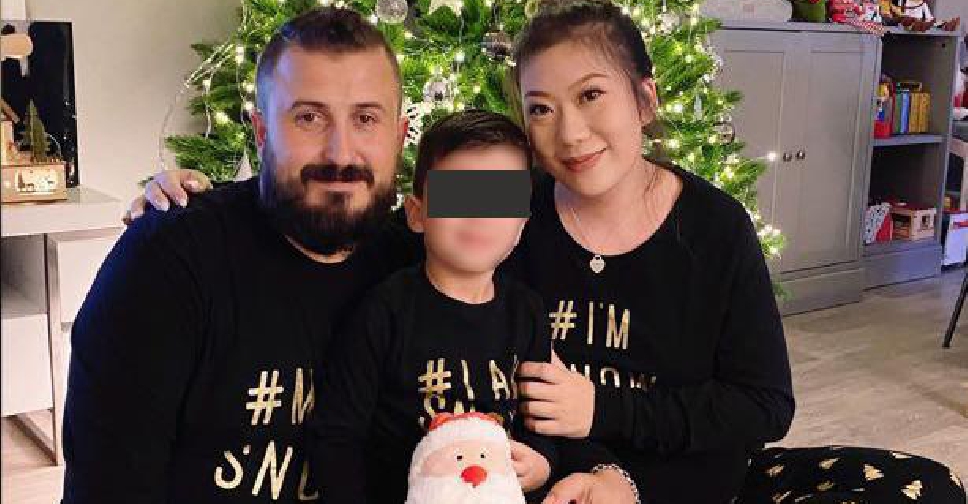 Supplied/Queenie Lin and family
Chinese parents in the UAE are saying their children are being bullied amid coronavirus threats.
Queenie Lin, who's originally from Wuhan, says her three-year-old son was ostracised by a seven-year-old girl in a public playground.
Speaking to Dubai Eye 103.8's The Agenda, she said that the little girl later went and told a group of boys not to play with her son as he is from China.
Queenie, who has been living in the UAE for the last 10 years, says she was surprised by the little girl's reaction. She explained that her disappointment prompted her to leave the community playground immediately with her son. She also revealed that she burst into tears when she got home.
Similarly, Jo Lee's 10-year-old son was bullied in school for being Chinese. The UK-born businesswoman, who's been living in Dubai for the past 13 years, told ARN News that her half-Chinese son was laughed at in school.
Lee revealed that kids ran away from him and did not include him in any activities because they 'might get the virus'. She also explained that in her community, several parents of the same origin complained about their children being ostracised in their schools too.
"The funny thing is that he's never been to China. Hopes to go there one day, of course. I'm Chinese, he's half Chinese and because, of course, he looks of oriental origin. There was also another child in his class in his year group who is Chinese and was also treated the same way, just laughing and running away [from them]," said Lee as she spoke about her son's experience at school.
"This is just a small representation of various incidents that are happening around Dubai," she added.
Many of the parents who've spoken to ARN News have called for more tolerance, compassion and have asked the community to spread positivity rather than fear. Other Chinese people have asked parents to educate themselves on the matter in order to pass on the right information to their children. They've also asked teachers and members of the community to take a stand against xenophobia and to teach children about the consequences of racially profiling others.