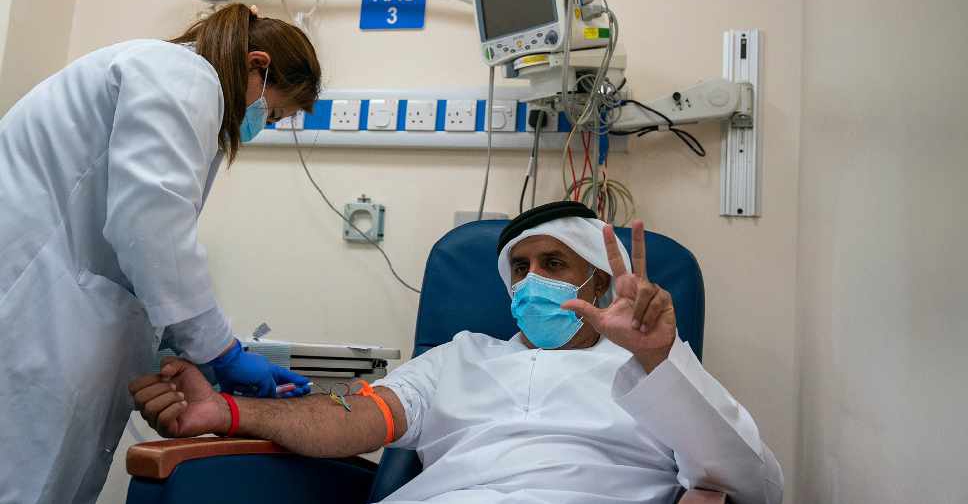 SUPPLIED: AD MEDIA OFFICE
Volunteers who wish to participate in the world's first phase III clinical trial of the COVID-19 inactivated vaccine in Abu Dhabi can now register their details.
Up to 15,000 volunteers are being sought for the trial with a minimum of 5,000 required.
Places are open to people between the ages of 18-60 who are living in Abu Dhabi or Al Ain.
All applicants will be required to undergo a medical check-up to assess their eligibility.
The trials are being performed by Abu Dhabi-based G42 Healthcare in cooperation with China's Sinopharm CNBG, under the administration of the Department of Health- Abu Dhabi (DoH) and the UAE's Ministry of Health.
The chairman of the DoH, Sheikh Abdullah bin Mohammed Al Hamed, is the first person to participate in the trial, followed by the Acting Undersecretary of DoH, Dr. Jamal Al Kaabi.
For more information, and to register to take part, visit http://4humanity.ae.
Chairman of @DoHSocial Abdullah bin Mohammed Al Hamed discusses the significance of the Covid-19 inactivated vaccine's phase III clinical trials in #AbuDhabi, and encourages members of the community to become part of this historic moment by volunteering to participate.

— مكتب أبوظبي الإعلامي (@admediaoffice) July 17, 2020