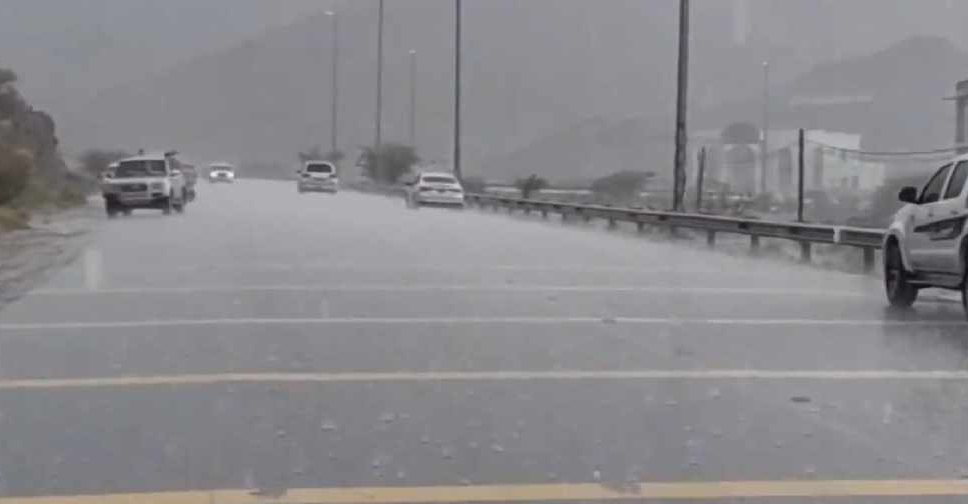 @NCMS_media/ Twitter [screengrab]
A weather alert has been issued as heavy rain and hail lashed parts of the UAE on Monday.
The National Centre of Meteorology shared footage of heavy downpour in parts of Fujairah, Ras Al Khaimah, Ajman and Sharjah.
It has urged people to stay away from Wadis and other flood-prone areas, and motorists are advised to exercise caution.
The Ministry of Interior also issued safety alerts warning residents and motorists to take extra precautions.
مسافي #رأس_الخيمة #المركز_الوطني_للأرصاد #أمطار #أصدقاء_المركز_الوطني_للأرصاد #حالة_الطقس #حالة_جوية #هواة_الطقس pic.twitter.com/kFxBMRePUi

— المركز الوطني للأرصاد (@ncmuae) November 21, 2022
November 21, 2022