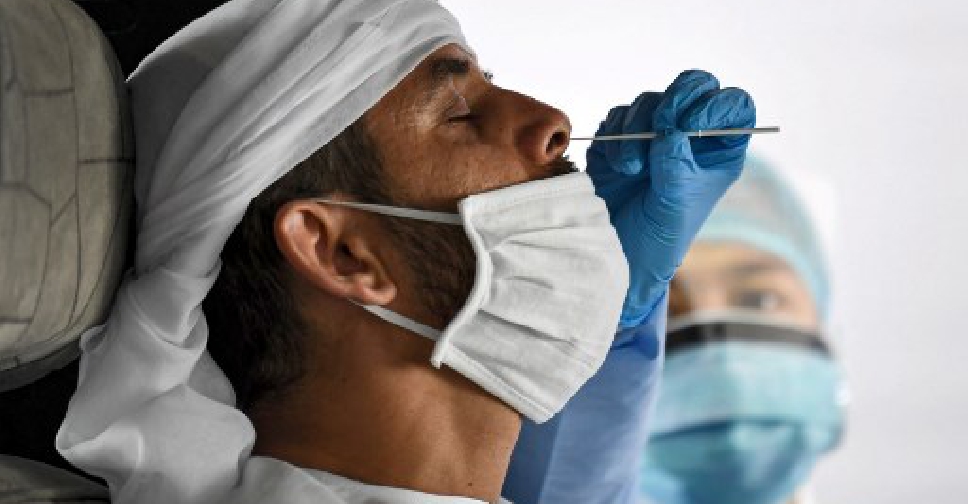 KARIM SAHIB / AFP
A comprehensive screening and testing campaign for COVID-19 has successfully concluded in Al Dhafra.
According to the Department of Health Abu Dhabi (DoH), 66,000 residents in the area were offered free transportation, medical assessments and awareness programmes.
More than 50 residential complexes were sanitised and 701 buildings were screened in the process.
The DoH has also revealed that 300,000 masks and 853,000 free meals were distributed throughout the 10-day campaign.
حملة المسح والفحوصات الشاملة في المناطق الصناعية بالظفرة نجحت في تسهيل وصول خدمات الرعاية الصحية والدعم لجميع أفراد المجتمع، بما في توفير الكشف الطبي والفحص المجاني لـ66,000 من السكان، وتوزيع 300,000 كمامة و853,000 وجبة غذائية. pic.twitter.com/clGdadXWAs

— مكتب أبوظبي الإعلامي (@admediaoffice) June 29, 2020
The comprehensive screening and testing campaign in Al Dhafrah's industrial areas has successfully concluded, having fully contained the spread of Covid-19 among the areas' residents, as part of the National Screening Programme. pic.twitter.com/SbVbIdbtDW

— مكتب أبوظبي الإعلامي (@admediaoffice) June 29, 2020