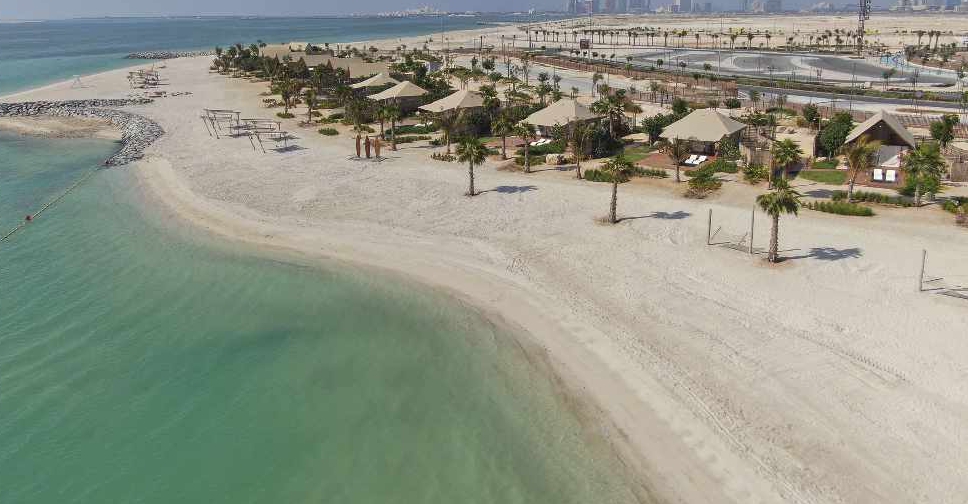 @admediaoffice/ Twitter
The emirate's latest tourism project, Hudayriat Island, will open to the public in the next 30 days, with businesses getting a kickstart.
Mobile food caravan and shop owners in the marine area will be exempt from paying rent for six months.
His Highness Sheikh Mohamed bin Zayed Al Nahyan, Crown Prince of Abu Dhabi and Deputy Supreme Commander of the UAE Armed Forces, made the announcement after he toured the site on Wednesday.
The project is being developed by Modon Properties, a subsidiary of the holding company ADQ, in collaboration with the Department of Municipalities and Transport, Abu Dhabi.
In a social media post, His Highness said the 3,000-hectare recreational attraction is an important addition to the emirate's entertainment and tourism sector.
Sheikh Mohamed underlined Abu Dhabi's determination to develop inclusive and unique environmental projects, and increase green spaces to ensure a healthier lifestyle for the community.
He also said this boosts social bonds, attracts visitors and tourists, and turns the emirate into a haven for ecotourism.
Facilities at the site located to the south-west of the Abu Dhabi main island, include sports playgrounds, jogging and cycling tracks and a children's waterpark.
"Al Hudayriat project and other similar developments represent a qualitative addition that reinforces Abu Dhabi's status on the global tourist map," Sheikh Mohamed said, noting the importance of continuing to introduce projects in convenient locations while fulfilling the divergent needs of society.
محمد بن زايد: تفقدت مشروع الحديريات الترفيهي.. ووجهت بالتوسع في إنشاء وتوفير المرافق الخدمية الترفيهية في مختلف مناطق إمارة أبوظبي ..حريصون على تعزيز المنظومة السياحية بمشاريع نوعية تلبي متطلبات مختلف فئات المجتمع والزوار. pic.twitter.com/aeQp3mSiJP

— مكتب أبوظبي الإعلامي (@admediaoffice) October 14, 2020