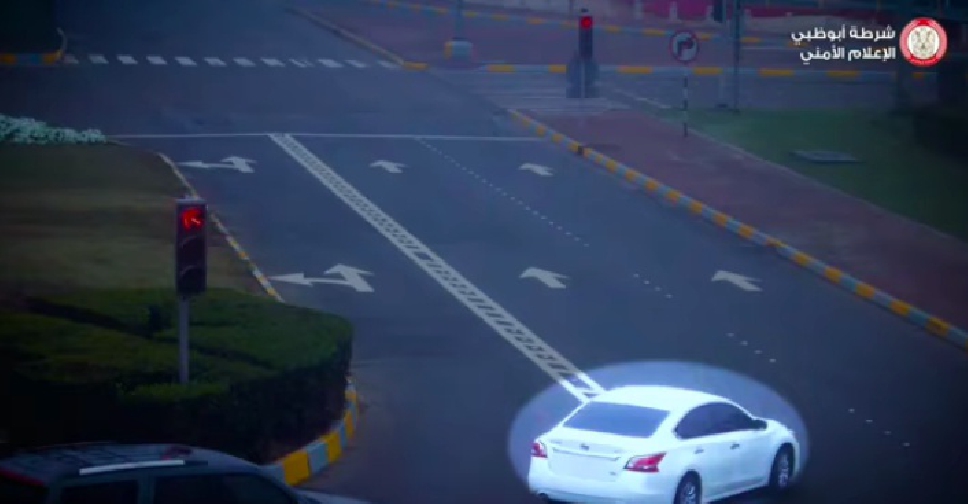 Instagram/AbuDhabiPolice
Abu Dhabi Police have reminded motorists about the dangers involved in flouting traffic laws by posting a video footage of a horrific crash.
The 25-second video, posted on their official social media handle, shows an inattentive driver jumping a red light and crashing into a minivan.
Authorities also reminded that this traffic violation carries a penalty of AED 1,000 in fine and 12 traffic points.
. شاهد.. خطورة " #الانشغال_بغير_الطريق " وتجاوز الإشارة الحمراء . بثت شرطة أبوظبي فيديو لحادث مروري مروع بسبب تجاوز سائق مركبة للإشارة الضوئية الحمراء على أحد شوارع مدينة أبوظبي ما تسبب في أضرار بالغة لمستخدمي الطريق. ويكشف الفيديو الذي بثته ضمن مبادرة " #لكم_التعليق " بالتعاون مع مركز المتابعة والتحكم-أبوظبي الخطورة الشديدة والتبعات الوخيمة لتجاوز بعض السائقين الإشارة الضوئية الحمراء بسبب عدم الانتباه و #الإنشغال_عن_الطريق. ودعت السائقين إلى الانتباه والتركيز أثناء القيادة وتجنب استخدام الهاتف لتصفّح الإنترنت ومواقع التواصل الاجتماعي أثناء القيادة، تجنبًا لانحراف المركبة أو تعطيل حركة السير والمرور، وتجاوز الإشارة الضوئية الحمراء. وشددت على أن غرامة مخالفة تجاوز الإشارة الضوئية الحمراء للمركبات الخفيفة (1000) درهم و12 نقطة مرورية و حجز المركبة 30 يوم ، وبالنسبة للشاحنات المخالفة المالية 3000 درهم ووقف الرخصة لمدة عام تبدأ من تاريخ سحب الرخصة للمركبات الثقيلة المتجاوزة الاشارة الحمراء #خلك_في_البيت ‏#stayhome #في_أبوظبي ‏#InAbuDhabi #أبوظبي_أمن_وسلامة ‏#Abudhabi_safe_and_secure #الإمارات #أبوظبي #شرطة_أبوظبي #أخبار_شرطة_أبوظبي #الإعلام_الأمني ‏#UAE #AbuDhabi #ADPolice #ADPolice_news ‏#security_media

Posted by Abu Dhabi Police on Tuesday, June 16, 2020