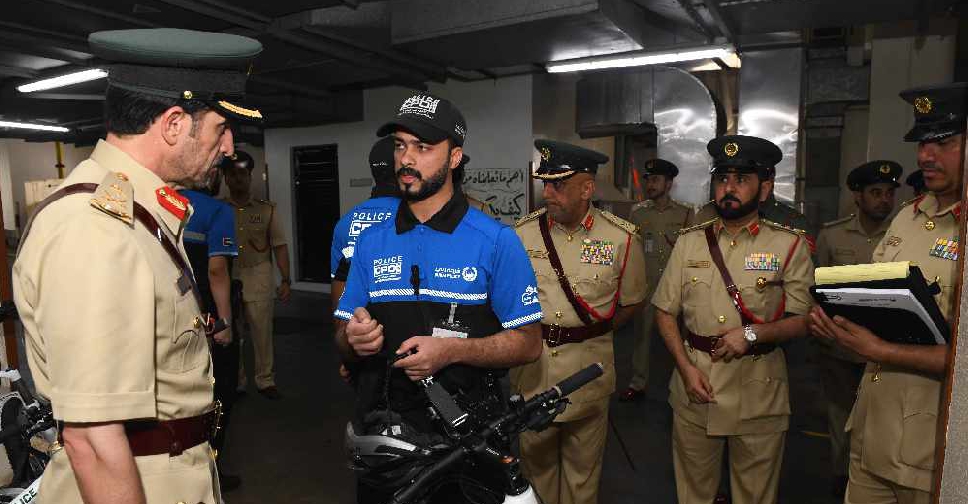 83 people have been arrested by Dubai Police's bicycle patrol in the 18 months since the unit was set up by Commander-in-Chief Major General Abdullah Khalifa Al Marri.
The 26-member team has been able to prevent potential crimes and played a key role in apprehending residency violators and sellers of counterfeit goods who target residential and touristic neighborhoods.
The team patrols several crowded areas in Dubai, including La Mer, City Walk, Deira Souk, Bur Dubai, JBR, Al Muraqqabat, and Al Raqqa.

They are also present at many seasonal events and initiatives such as Global Village and the Dubai Horse Racing.
Officials say their ability to move rapidly helps them to respond immediately to different situations.

Here are a few cases solved by the team since being set up in 2018.

Lost Children Found
Corporal Rashid Salim helped a Saudi national when he reported losing his four-year-old son in Downtown Dubai.

"Having the advantage of being able to maneuver and move swiftly across the area, we located the child in just 30 minutes and handed him over to his father who was extremely overwhelmed with our timely response", Salim recalled.
Policeman Ahmed Al-Saadi was patrolling the Burj Khalifa area when he was informed about a missing eight-year-old child.

Al-Saadi was able to find and return him to his mother in record time despite the dense crowd in the area.
Foiling a robbery
Policeman Ahmed Al Saadi recalled being in Al Murraqabt area when he and his teammates spotted two Asians walking suspiciously around shops wearing backpacks.

"We stopped them and inspected their backpacks, and we found robbery tools and bolt cutters. Our Investigations showed that they were planning to rob one of the neighbouring shops", Al Saadi explained.