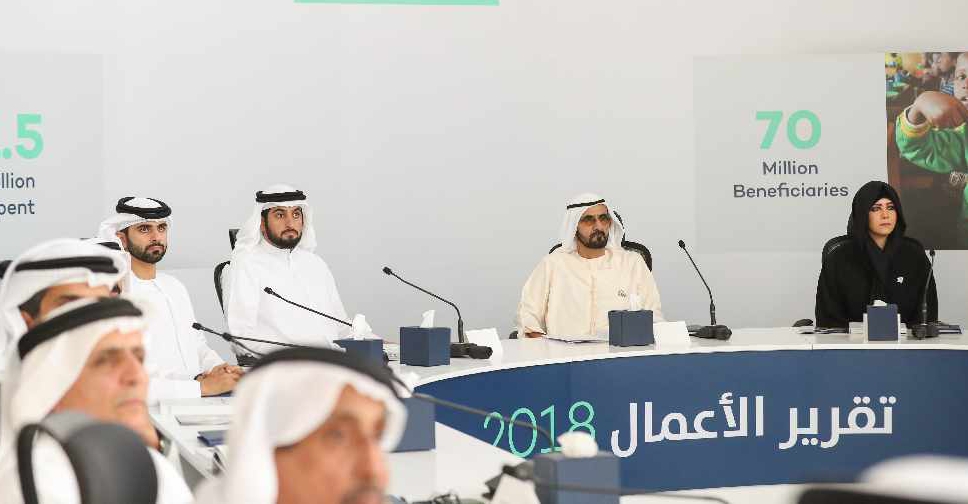 WAM
Around 70 million people across the globe have benefited from a major humanitarian drive led by Dubai in 2018.
The Mohammed Bin Rashid Al Maktoum Global Initiatives (MBRGI) spent more than AED 1.5 billion on aid and relief projects in 86 countries, mostly developing nations.
Education and healthcare sectors were the biggest beneficiaries.
The work of 33 government departments, NGOs and philanthropic groups is brought under the banner of MBRGI.
The group's initiatives were spread across the five main pillars of humanitarian aid and relief, spreading education and knowledge, health care and disease control, innovation and entrepreneurship, and empowering communities.
"We seek to create new hope for our region, improve people's lives and share the UAE's message of giving with the world," said His Highness Sheikh Mohammed bin Rashid Al Maktoum, Vice President and Prime Minister of the UAE and Ruler of Dubai.
"I thank my team who devoted themselves to serving humanity. I am proud of them and their achievements in humanitarian work. I am equally proud of the competitive spirit among our humanitarian entities to do good," added Sheikh Mohammed.