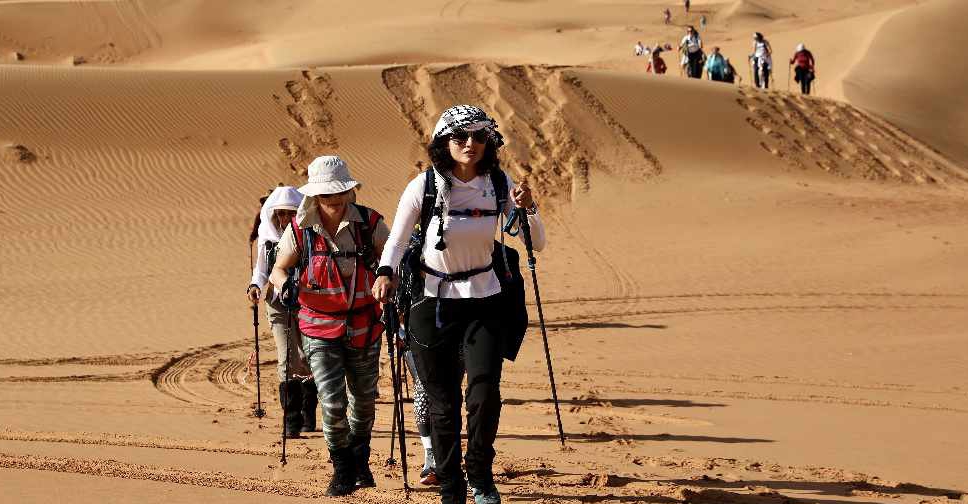 Supplied
Sixty women hiked from Abu Dhabi to Al Ain on foot
The 'Sand Sisters', who come from 24 different countries, embark on the annual journey to recreate the historical trek that was undertaken between the two cities by the country's tribes.

Since its inception in 2015, the 120-kilometre hike has witnessed 250 women take part in the adventure.

The Women's Heritage Walk (WHW) sheds light on the culture and heritage of the UAE and focuses on community building and teamwork.