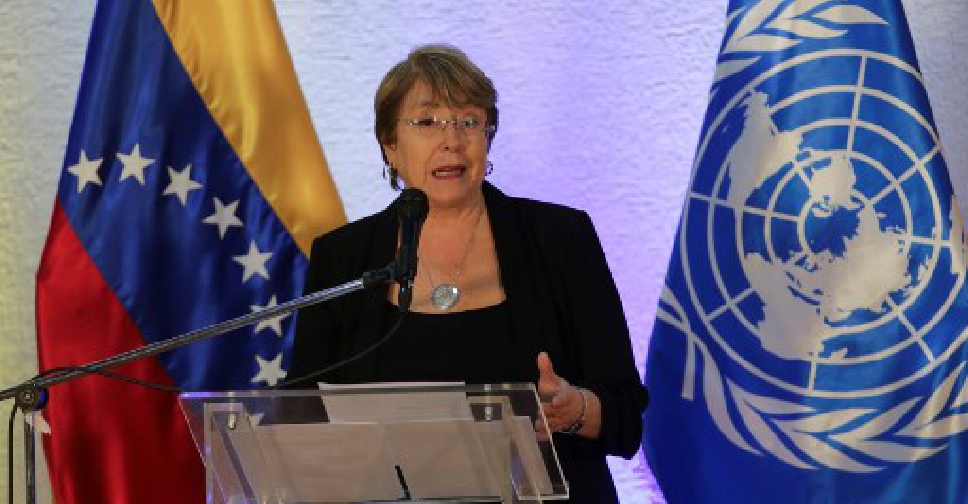 CRISTIAN HERNANDEZ / AFP
The human rights chief at the United Nations (UN) has urged Venezuela to release prisoners who she says were arrested for peacefully protesting.
Michelle Bachelet said a delegation will stay in the country to monitor the human rights situation.
Bachelet arrived in Caracas on Wednesday to meet with President Nicolas Maduro, opposition leader Juan Guaido.
She also with activists and those who said they were victims of human rights violations.