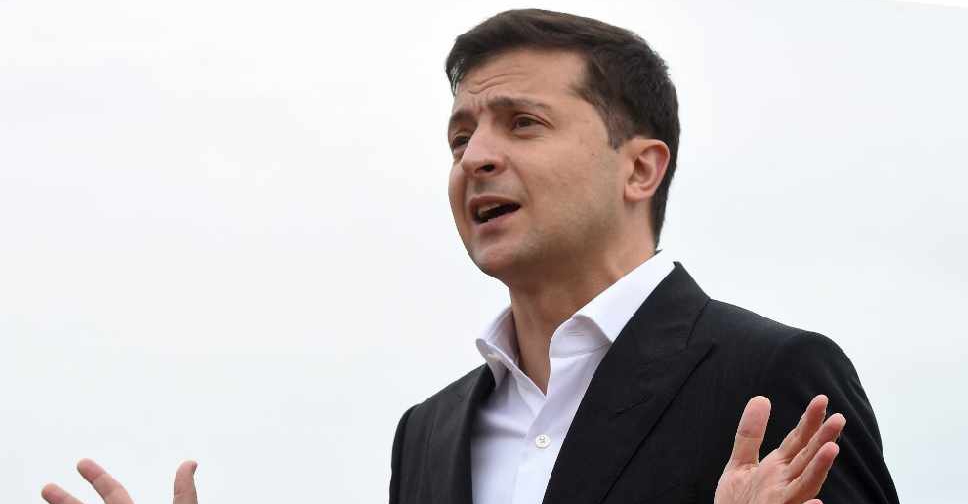 Sergei SUPINSKY / AFP
Ukrainian President Volodymyr Zelenskiy denied that his US counterpart tried to blackmail him into investigating Joe Biden during a phone call in July.
Zelenskiy told reporters that his aim was to arrange a subsequent meeting and that he had asked the White House to change its rhetoric on Ukraine.
"There was no blackmail. This was not the subject of our conversation," he emphasised.
He also claimed that he hadn't known that the US military aid to Ukraine had been blocked at the time of the call.
A rough White House transcript showed that Donald Trump had asked Zelensky to investigate Biden, sparking an impeachment inquiry into the US President.