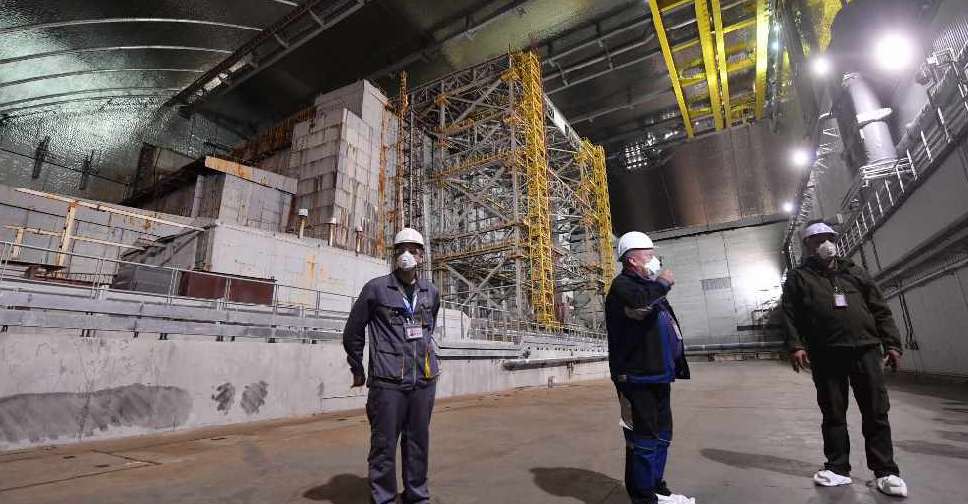 Employees stand inside the New Safe Confinement metal dome designed encasing the destroyed reactor at Chernobyl plant on July 10. (AFP)
Ukraine has announced its intention to turn the area surrounding Chernobyl into a tourist site. 
The country's new president Volodymyr Zelensky has signed a decree to introduce walking trails in the site of the worst nuclear disaster in history.
"Chernobyl is a unique place on the planet where nature [has been] reborn after a huge man-made disaster," Zelensky said, adding that there are plans to create waterways and checkpoints in the area.
He said "it has been a negative part of Ukraine's brand" and felt "the time has come to change this".