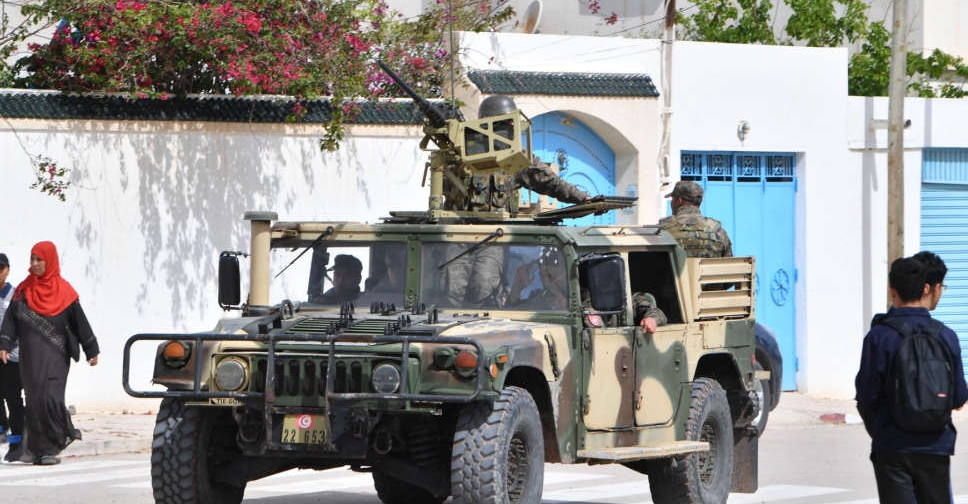 AFP
A Tunisian security officer who was wounded in Tuesday's shooting attack outside a synagogue on the Tunisian island of Djerba has died, hospital sources said, bringing the death toll to six including the shooter.
The attacker, a National Guard member, killed a colleague at a naval installation, then travelled to the synagogue where an annual Jewish pilgrimage was taking place and opened fire on police and visitors before he was shot dead.
Two Jewish cousins, one French and the other Israeli-Tunisian, were killed, along with one police officer who died at the scene and another in hospital on Wednesday.
Four more police were injured, one critically, hospital sources said, along with four other visitors.
Authorities have not yet outlined a motive or said if anybody else was involved in the attack, which is the deadliest in years and took place on an island that is a major destination for Tunisia's vital tourism industry.
The tourism minister Moez Belhassine was visiting the site and Djerba hotels to reassure on security.
Israel's Foreign Ministry described the attack as a "lethal shooting incident", with a spokesperson saying it was still under investigation.
The United States and France said Tunisian security forces had responded quickly.
Worshippers attending the pilgrimage described a scene of panic after gunshots rang out, as people tried to hide in different rooms of the synagogue.
The attacker arrived on a quad bike and was wearing body armour, said Rene Trabelsi, Tunisia's former tourism minister who organised the pilgrimage, adding that the two cousins had tried to hide behind a bus outside the synagogue.
"We heard the shots and knew it was related to an attack," he said, adding that he had been inside the synagogue with his family when the shooting began.