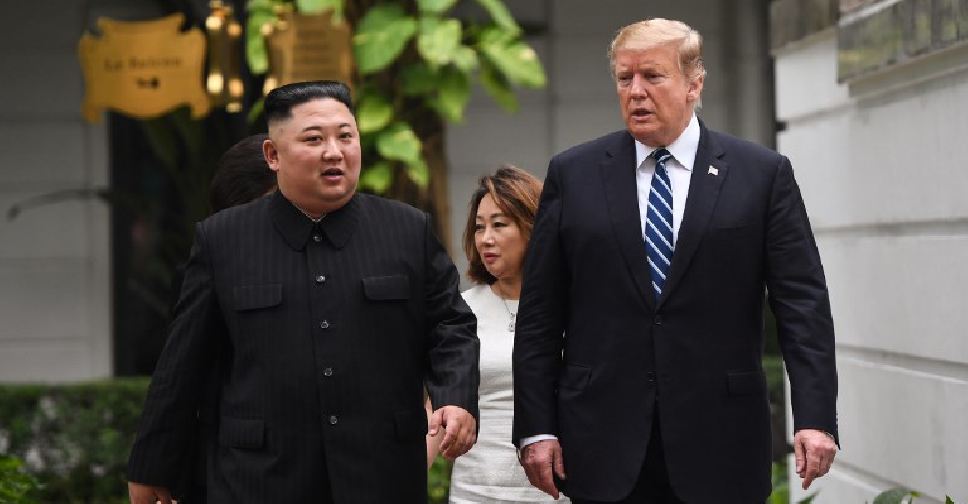 Saul LOEB / AFP
US President Donald Trump and North Korean leader Kim Jong-Un are meeting for the second day in Hanoi, in a bid to improve relations and the key issue of denuclearisation.
Talking to reporters after their brief interaction on Thursday, Kim Jong-Un announced his willingness to give up nuclear weapons.
"If I'm not willing to do that, I won't be here right now," Kim said, without elaborating on what "denuclearisation" would entail.
"Hope you give us more time to talk. Even a minute is precious," he told reporters.
In between their sessions, the leaders took a brief stroll in the courtyard of the Hanoi hotel. They were joined by Kim's top envoy Kim Yong Chol, US Secretary of State Mike Pompeo and interpreters.
Trump had earlier said he's in "no rush" to strike a denuclearisation deal after holding a brief round of talks with Kim on Wednesday.