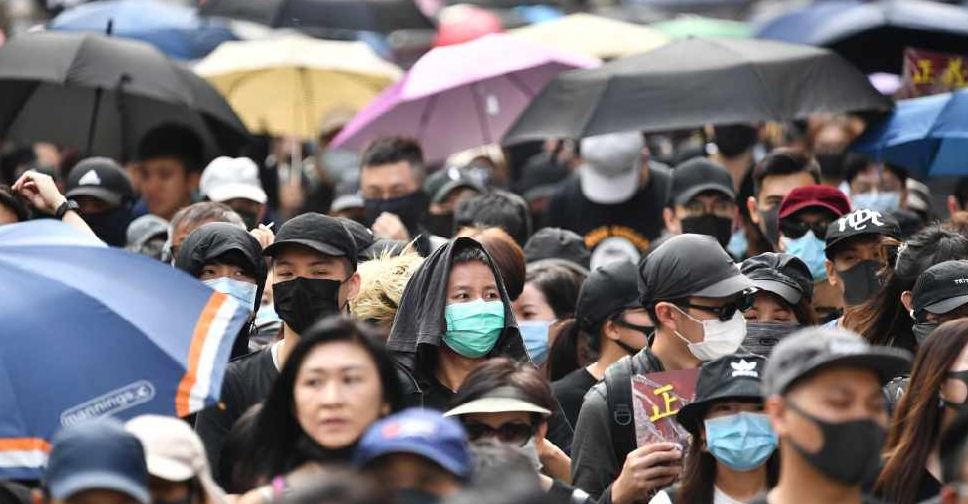 Anthony WALLACE / AFP
Thousands of protesters, many wearing masks, have taken to the streets of Hong Kong's Kowloon district on Sunday to stage an illegal march.
They continue to urge the government to address their demands for universal suffrage, an independent inquiry into police behaviour, amnesty for those charged, and an end to describing protesters as rioters.
Local authorities have tightened security around several parts of the city, with some metro services halted and public facilities ordered shut.
A prayer sit-in on Saturday drew hundreds of people to the central business district, while on Friday, protesters formed a human chain along the metro network.
Since protests kicked-off in June, more than 2,300 people have been arrested, thousands injured and two people shot and wounded by the police.