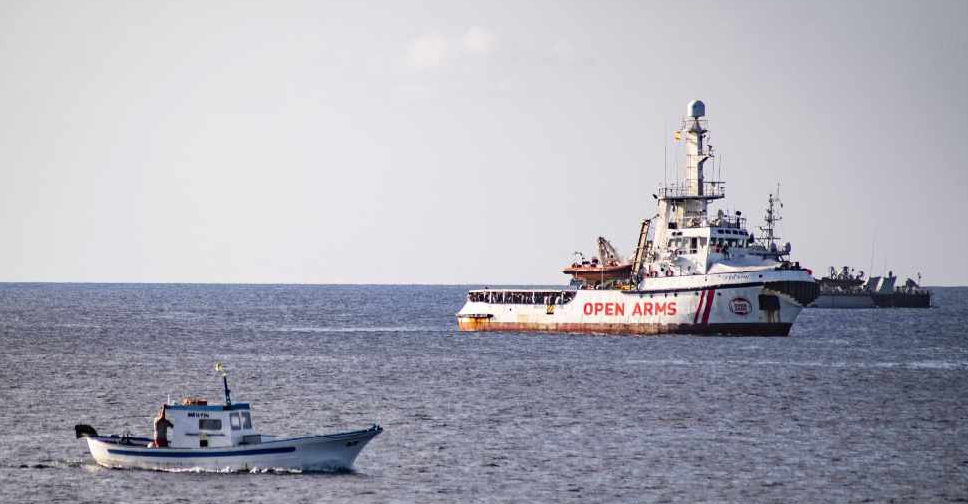 ALESSANDRO SERRANO / AFP
Several migrants jumped into the sea from a Spanish rescue boat in a bid to reach shore in Italy.
Crew members, however, jumped in and brought them back aboard.
"Nine people have thrown themselves into the water trying desperately to reach the coast of Lampedusa," the ship Open Arms tweeted. "The situation is out of control."
Open Arms, with almost 100 migrants onboard, has been left stranded just off the port of Lampedusa after Italy denied permission from entering its waters.
Earlier, Italy's hard-line interior minister, Matteo Salvini, banned private rescue ships, saying they have become "taxis" for people smugglers.
"If the worst happens, Europe and Salvini will be responsible," the charity said in a tweet.