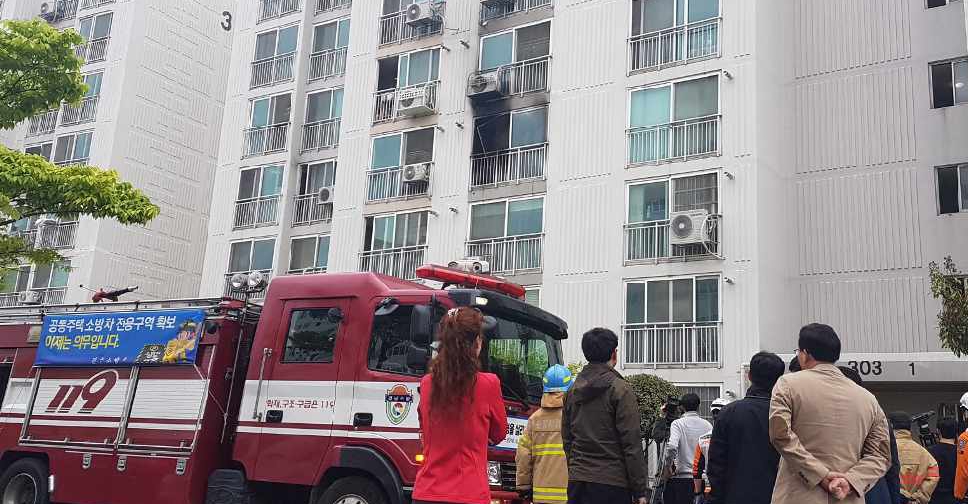 YONHAP / AFP
Five people have been killed and more than a dozen others injured by a South Korean man who set his apartment on fire.
According to the police, the 42-year-old started the fire in the early hours of Wednesday in the city of Jinju, and attacked building residents trying to escape the flames.
His actions were reportedly triggered by "overdue wages".
Firefighters were able to put out the blaze.