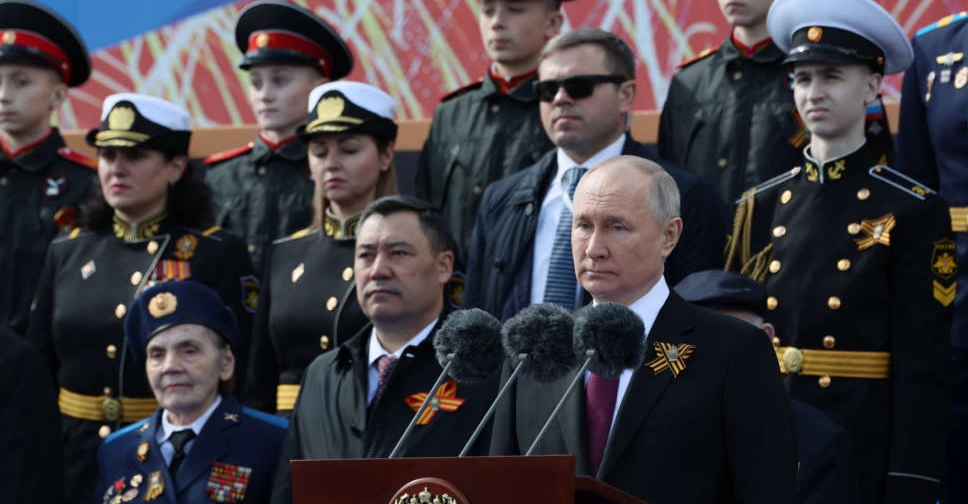 AFP
President Vladimir Putin told Russians on Tuesday that the world was at a key turning point and they were engaged in a patriotic struggle for the future of their country, as he invoked the Soviet Union's victory in World War II.
"Today, civilization is again at a decisive turning point. A real war has been unleashed against our homeland. We have repulsed international terrorism, we will protect the inhabitants of Donbas, we will ensure our security," Putin said as the country marked the day.
In a 10-minute speech on Red Square, Putin repeated familiar messages he has delivered many times in the nearly 15 months of Russia's war in Ukraine.
He said "Western globalist elites" were sowing aggressive nationalism, while the Ukrainian people had become "hostages to a state coup" and to the ambitions of the West.
He did not address the challenges facing Russia as its forces prepare for an expected major counter-offensive by Ukraine, or outline any path to victory.
The speech, followed by a huge military parade across Red Square, was taking place following a wave of strikes inside Russia this month - including a purported drone attack on the Kremlin citadel itself less than a week ago.