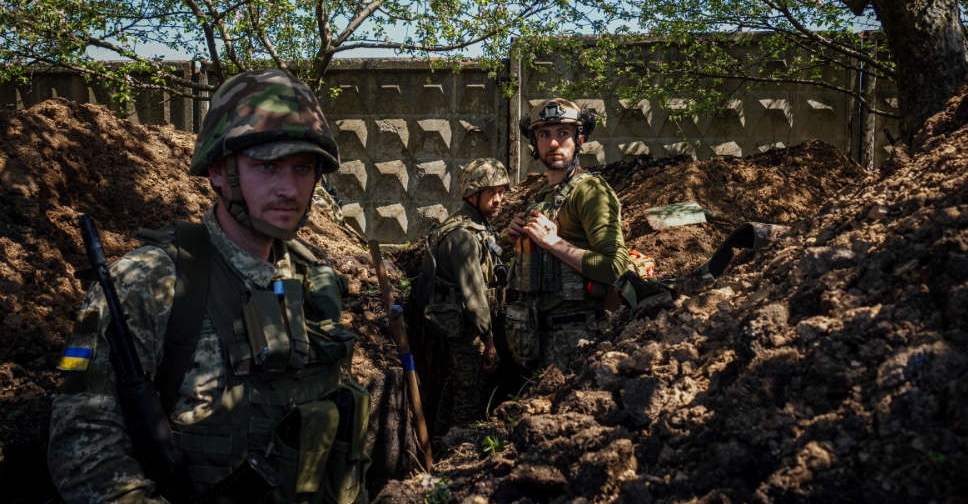 DIMITAR DILKOFF/ AFP
Russia's defence ministry has denied reports that Ukrainian forces had broken through in various places along the front lines and said the military situation was under control.
Moscow reacted after Russian military bloggers, writing on the Telegram messaging app, reported what they said were Ukrainian advances north and south of the eastern Ukrainian city of Bakhmut, with some suggesting a long-awaited counteroffensive by pro-Kyiv forces had started.
Ukrainian President Volodymyr Zelenskiy had earlier said the offensive had yet to start.
"Statements circulated by individual Telegram channels about 'defence breakthroughs' that took place in different areas along the line of military contact do not correspond to reality," the Russian defence ministry said in a Telegram post.
"The overall situation in the area of the special military operation is under control," it said in a statement, using the Kremlin's description of the war in Ukraine.
Ukraine says it has pushed Russian forces back over the past several days near Bakhmut, while a full-blown counteroffensive involving tens of thousands of troops and hundreds of Western tanks is still being prepared.
"We still need a bit more time," Zelenskiy said in an interview with European broadcasters.
Reuters was not able to verify the reports and it was unclear whether Ukrainian forces were attacking in force or just mounting armed reconnaissance raids.
Ukrainian military analyst Oleksandr Musiyenko said Kyiv's backers understand that a counteroffensive "may not result in the complete eviction of Russian troops and the definitive defeat of Russia in all occupied areas."
"We have to be ready for the war to continue into next year - or it could end this year," Musiyenko told Ukrainian NV Radio. "It all depends on how the battles develop. We can't guarantee how the counter-offensive will develop."
Yevgeny Prigozhin, head of Russia's Wagner private army which has led the fight in Bakhmut, on Thursday said Ukrainian operations were "unfortunately, partially successful". He called Zelenskiy's assertion that the counteroffensive had not yet begun "deceptive".