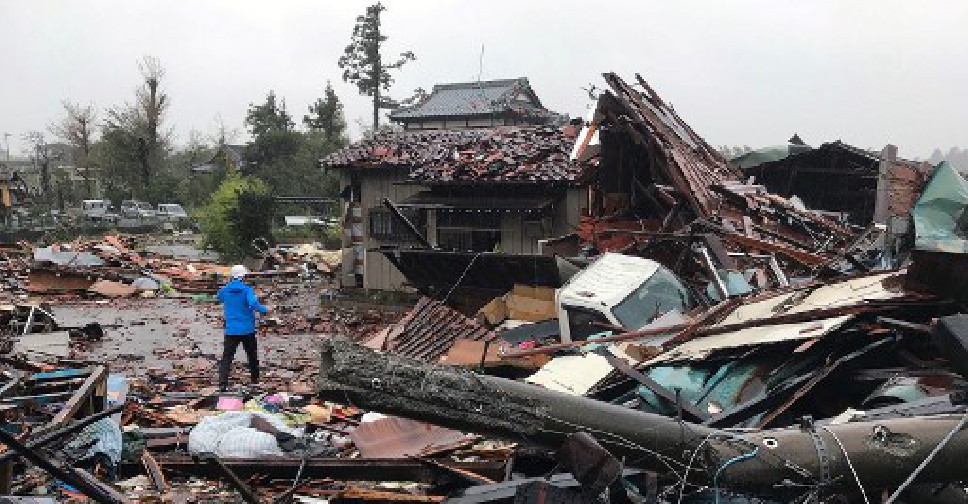 JIJI PRESS / AFP
One man has been killed in Japan and more than a million have been told to evacuate as a powerful storm prepares to make landfall.
Typhoon Hagibis is likely to bring with it the heaviest rain and winds the country has seen in 60 years.
Four people have also been injured so far as strong winds blew roofs off houses.
According to officials, tens of thousands of homes are without power.
The typhoon is expected to make landfall near Tokyo later on Saturday.