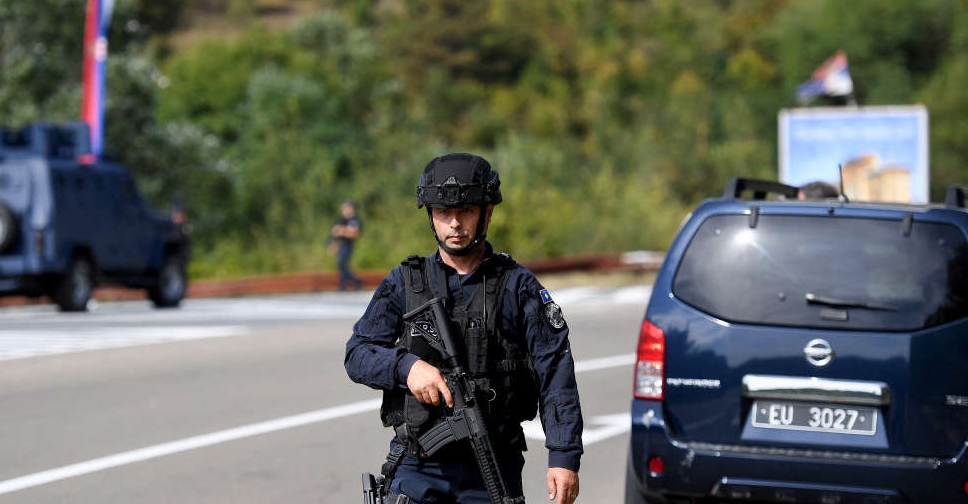 A group of about 30 "heavily armed" men opened fire at Kosovo police in a northern Kosovo village early on Sunday, killing a policeman, and the same armed men also stormed a nearby Serbian Orthodox monastery in the first such major regional violence since May.
Kosovo Prime Minister Albin Kurti and the interior minister Xhelal Svecla blamed the attack on police in the village and the storming of the monastery on "Serbia-sponsored criminals".
The Serbian Orthodox Church Diocese of Raska-Prizren said masked men forced their way into the monastery near Banjska in an armoured vehicle. Priests and pilgrims locked themselves inside the monastery's temple for safety, the diocese said, adding that gunfire was occasionally heard and that the armed men were moving around the monastery's courtyard.
It couldn't immediately be determined if anybody was wounded or killed at the monastery.
There was no immediate reaction on the incident from Serbian officials. President Vucic was expected to give a statement soon.
"There are at least 30 people heavily armed. They are professionals, with military and police background," said Kurti, who earlier described the group as 'terrorists'.
He said the attackers were surrounded by Kosovo police at the monastery who urged them to surrender.
Local media reported that border police had closed two key border crossings with Serbia.
Head of the UN mission in Kosovo, Caroline Ziadeh, expressed deep sorrow over the loss of life of the police officer and condemned the incident in the strongest terms.
Tensions have been running run high in Kosovo, the former Serbian province, since clashes in May, when more than 90 NATO peacekeeping soldiers and some 50 Serb protesters were injured in northern Kosovo.