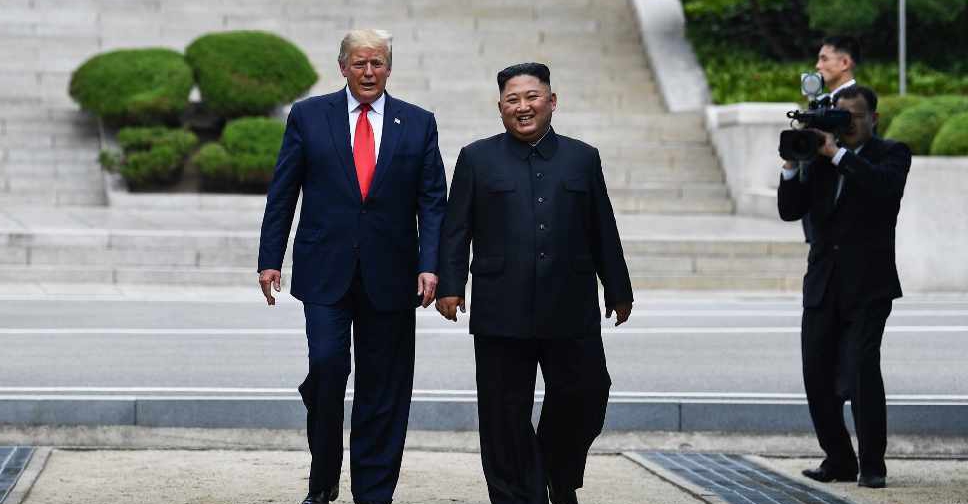 AFP
North Korea has described the meeting between its leader Kim Jong-Un and US President Donald Trump as 'historic" and "amazing".
The two leaders agreed to push forward dialogue for making a breakthrough in the denuclearisation of the Korean peninsula, North Korean state media said on Monday.
US Secretary of State Mike Pompeo told reporters shortly before departing South Korea that a new round of talks would likely happen "sometime in July".
In a statement, UN Secretary-General Antonio Guterres welcomed the meeting and said he "fully supports the continued efforts of the parties to establish new relations towards sustainable peace, security and complete and verifiable denuclearisation of the Korean Peninsula".