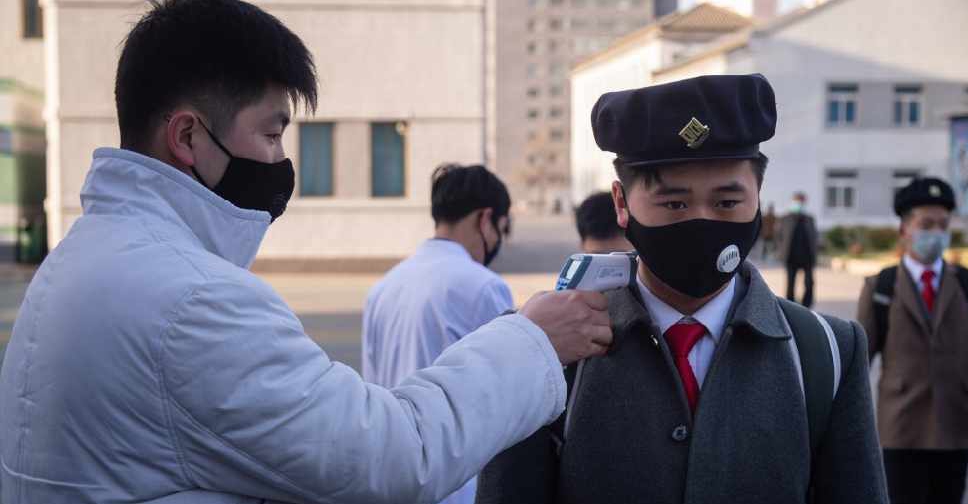 KIM Won Jin / AFP
North Korea has introduced tougher prevention measures against the novel coronavirus on Tuesday, state media reported.
Strict quarantine measures and the screening of districts in the border town of Kaesong were in progress, and test kits, protective clothing, and medical equipment were being rapidly supplied, the North's KCNA state news agency said.
The measures come after North Korean leader Kim Jong-Un declared an emergency on Sunday after a person suspected of being infected with the virus returned from South Korea.
North Korea had reported testing 1,211 people for the virus as of July 16 with all returning negative results, the World Health Organisation (WHO) said in a statement. The report said 696 nationals were under quarantine.
Primers and probes for machines capable of facilitating 1,000 tests have arrived in North Korea, WHO said. There are 15 laboratories designated to test COVID-19 in the country.