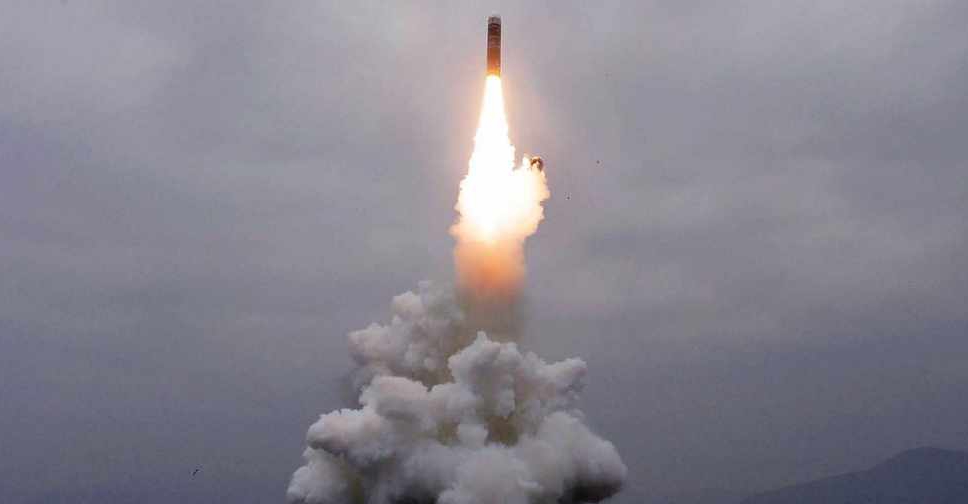 KCNA VIA KNS / AFP
North Korean leader Kim Jong-Un congratulated the country's defence scientists at the successful launch of a new ballistic missile.
The state news agency KCNA highlighted that the new submarine-launched ballistic missile (SLBM) will help bolster self-defence and contain external threats.
It added that the SLBM - called Pukguksong-3 - was "fired in vertical mode" in the waters of the eastern city of Wonsan on Wednesday.
The test "had no adverse impact on the security of neighbouring countries," KCNA said but gave no other details about the launch.
It comes ahead of fresh nuclear talks with the United States.