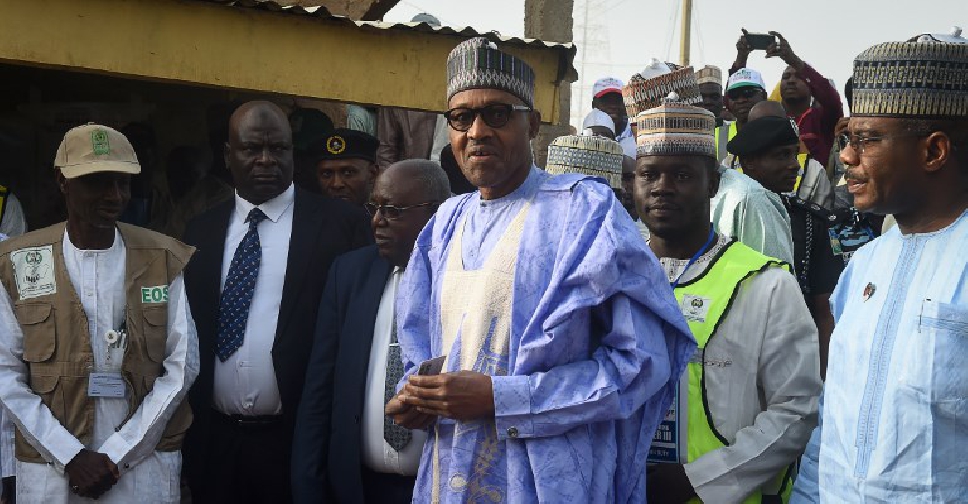 PIUS UTOMI EKPEI / AFP
Nigerian President Muhammadu Buhari has been re-elected for a second four-year term.
Election officials said the former military dictator had defeated his main rival, former Vice President Atiku Abubakar, with a margin of just under four million votes.
Buhari secured 15.1 million votes, while Abubakar of the People's Democratic Party (PDP) received 11.2 million, with voter turnout at a meagre 35.6 per cent.
The opposition has rejected the results, claiming voter fraud and irregularities.