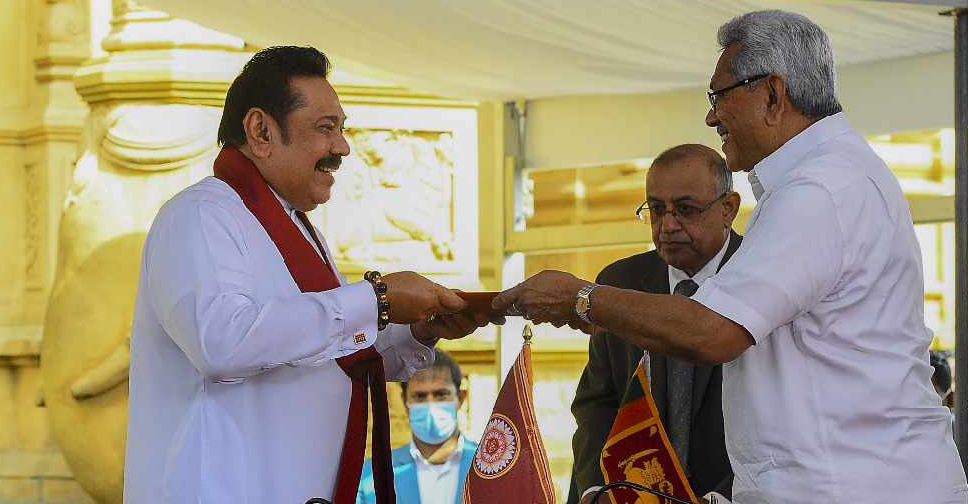 Ishara S. KODIKARA / AFP
Sri Lanka's former president Mahinda Rajapaksa has been sworn in as the country's new prime minister on Sunday.
His party had secured a landslide victory in the General Election, securing a two-thirds majority in the 225-member Parliament.
The Sri Lanka People's Party (SLPP) leader was administered the oath of office at a historic Buddhist temple by his younger brother and President Gotabaya Rajapaksa.
The 74-year-old began his political career at the age of 24, when he was elected as a Member of Parliament. He has since been elected President twice and has been appointed Prime Minister three times.
The Cabinet of Ministers will be sworn-in on Monday, followed by the swearing-in of the state and deputy ministers.