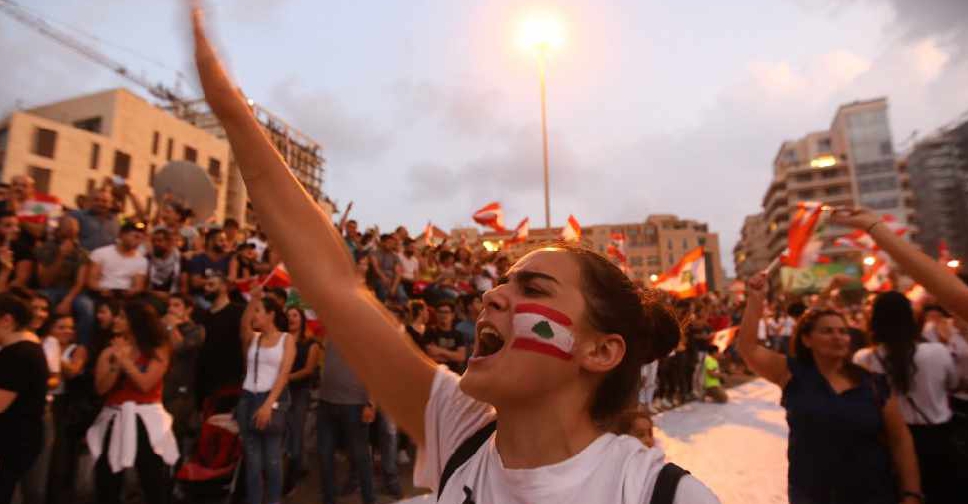 Anwar AMRO / AFP
Lebanon's cabinet is expected to approve a package of reforms on Monday in a bid to tackle the crisis that has driven thousands of protesters into the streets.
The ministers have convened at the presidential palace in the Beirut suburb of Baabda.
According to reports, the reform plan will include a 50 per cent cut in salaries of current and former presidents, ministers and lawmakers, as well as reductions in benefits for state institutions and officials.
There's also plans to privatise the telecommunications sector and overhaul the costly and crumbling electricity sector.
Meanwhile, Lebanon's President Michel Aoun said the protests gripping the country showed "people's pain".
"What is happening in the streets expresses people's pain, but generalizing corruption (charges) against everyone carries big injustice," he wrote on Twitter.