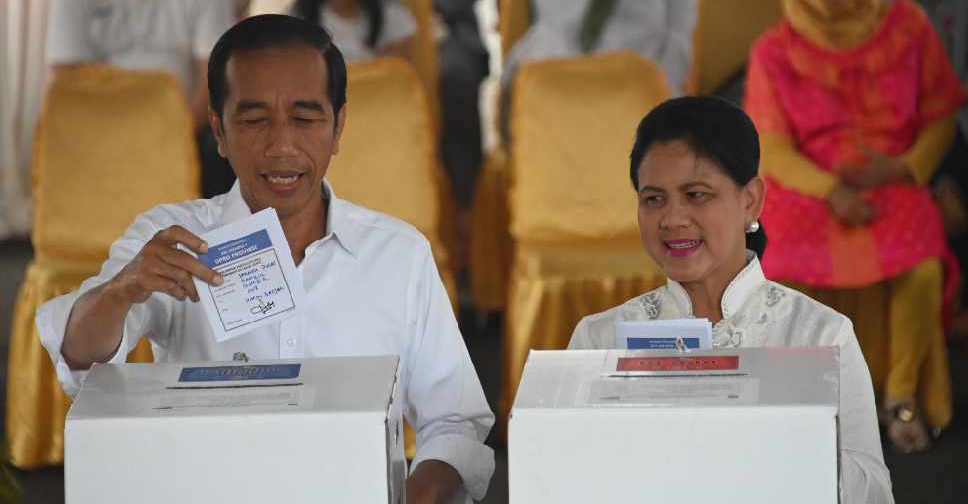 BAY ISMOYO / AFP
Early results from Indonesia's election on Wednesday showed President Joko Widodo securing a comfortable lead over ex-general Prabowo Subianto.
Official results are not expected until May, but the so-called "quick counts" showed that Subianto was more than 10 percentage points behind Widodo.
Prabowo's campaign spokesman said the numbers based on 50 per cent of votes was not enough.