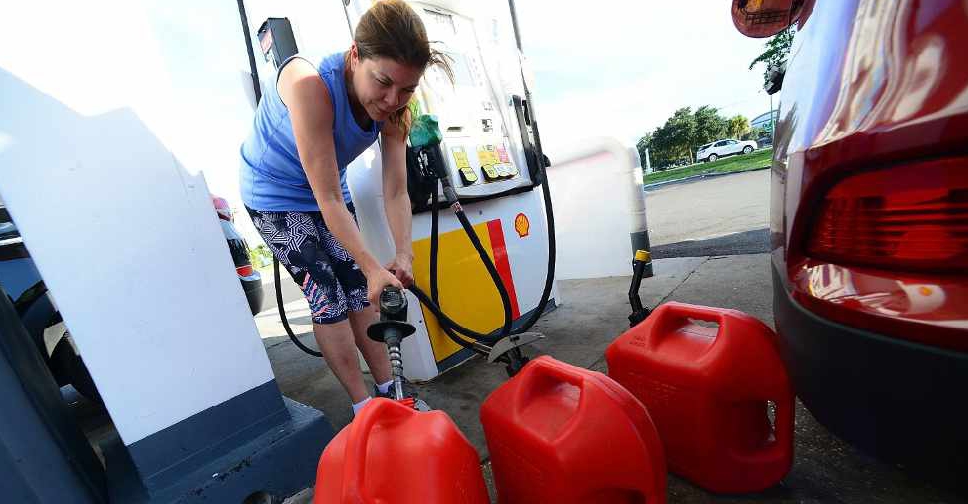 A resident in Florida fills gas cans in preparation for Hurricane Dorian (GERARDO MORA / GETTY IMAGES NORTH AMERICA / AFP)
Hurricane Dorian is expected to strengthen into a dangerous Category 3 storm on Friday as it heads towards the US mainland.
It's expected to hit Florida even harder than previously thought, with winds of at least 178 km/h.
Florida Governor Ron DeSantis expanded a state of emergency to prepare for Hurricane Dorian, which is set to make landfall on the Atlantic coast early Monday as a dangerous Category 4 storm.
US President Donald Trump described the storm as "an absolute monster" in a video posted on Twitter.
He also cancelled a visit to Poland in order to monitor relief measures and announced that Vice President Mike Pence would go in his place.