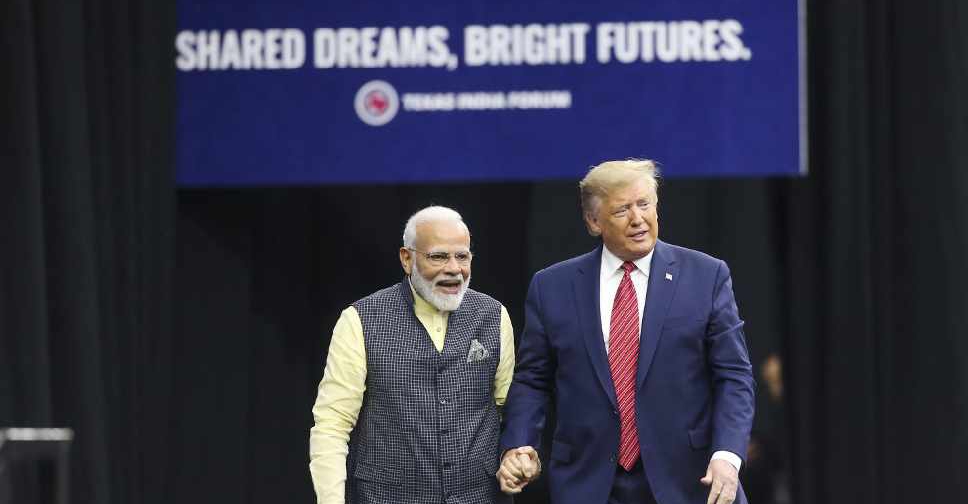 Thomas B. Shea / AFP
US President Donald Trump joined Indian leader Narendra Modi at the Houston rally, in which both leaders showered each other with praise.
Around 50,000 people gathered for the "Howdy, Modi!" rally, which Trump described as a "profoundly historic event".
"I'm so thrilled to be here in Texas with one of America's greatest, most devoted and most loyal friends, Prime Minister Modi of India," Trump told an audience of tens of thousands of people.
He also credited the Indian-American community with "helping to strengthen our country and build our future".
Trump praised the bilateral relationship saying, "India has never invested in the US like it is doing today, and I want to say it's reciprocal because we're doing the same thing in India."
The crowd chanted "Modi! Modi! Modi!" as he took the stage to introduce Trump as "my friend, a friend of India, a great American president."
"From CEO to commander-in-chief, from boardrooms to the Oval Office, from studios to the global stage… he has left a lasting impact everywhere," Modi said.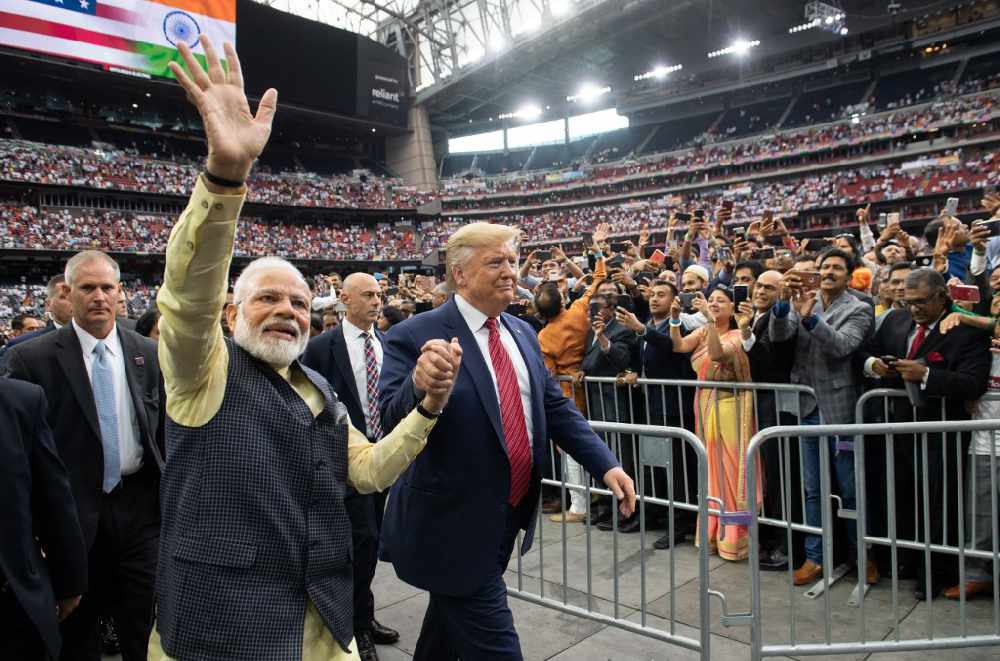 The event is billed as one of the largest ever receptions of a foreign leader in the US.