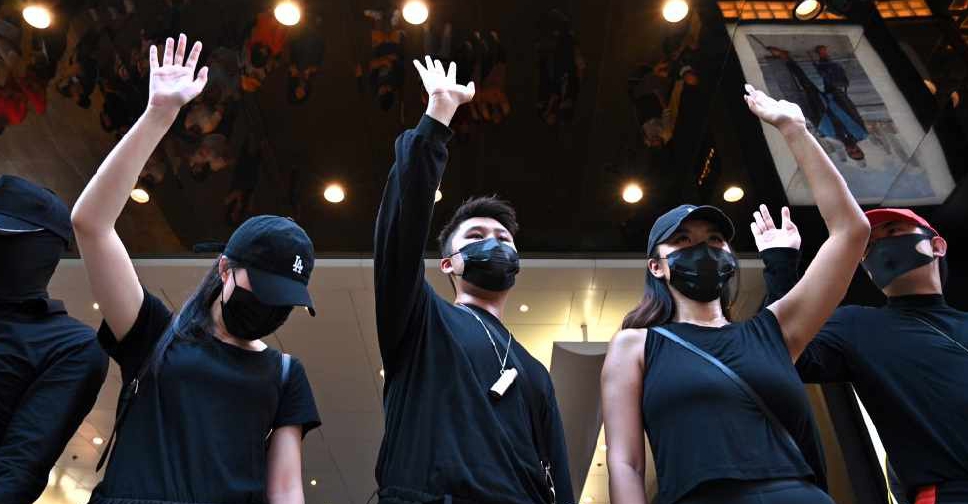 Philip FONG / AFP
Hong Kong's metro lines partially resumed services on Sunday after violent protests in the city forced authorities to shut it down for a day. 
However, some of the busy stations remained closed and services shortened by three hours as authorities braced for more demonstrations later in the day.
Hong Kong's rail operator said several stations needed work after protestors vandalised them.
On Saturday, hundreds of anti-government protesters defied the facemask ban and took to the streets.
Violent protests erupted across the city on Friday, hours after leader Carrie Lam invoked a facemask ban to curb months of unrest.