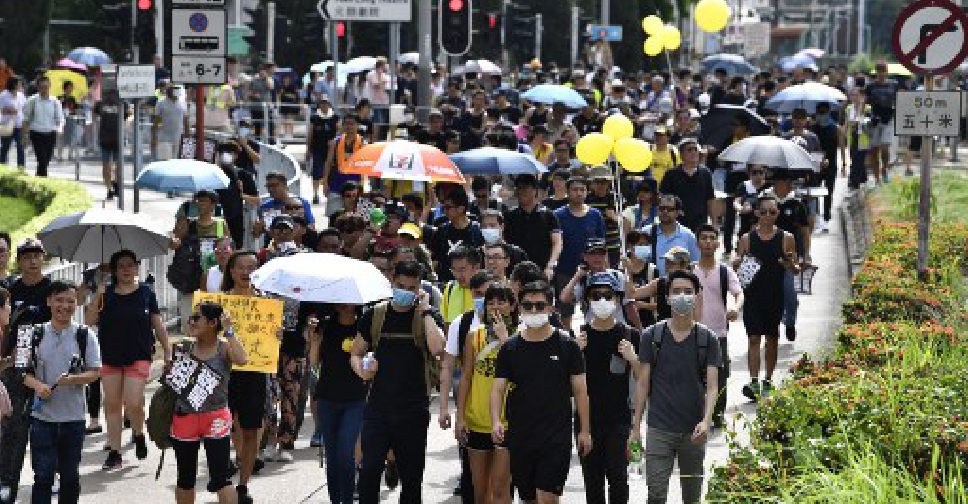 ANTHONY WALLACE / AFP
Protesters in Hong Kong have gathered at a small town where gangsters attacked commuters at a train station last weekend.
Several thousands defied a police ban to march in Yuen Long on Saturday afternoon.
Many chanted anti-police slogans, voicing their anger at police for not better protecting the public from the triad raid.
Security has also been increased outside the local police station.