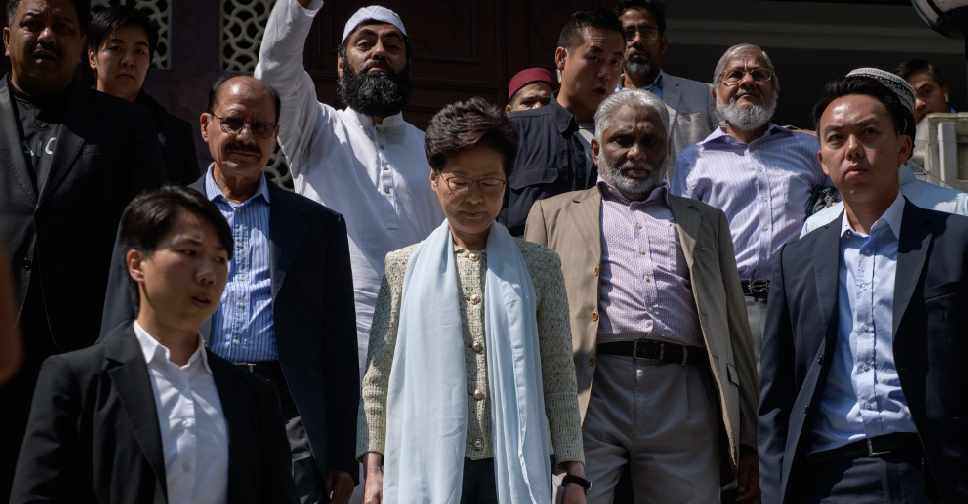 Ed JONES / AFP
Hong Kong leader Carrie Lam has apologised after police accidentally sprayed blue dye on a mosque while battling protesters.
Lam visited the mosque in Kowloon on Monday morning and extended her apology to chief Imam Muhammad Arshad.
In a statement, the police also admitted their mistake and said they "respect religious freedom and will strive to protect all places of worship".
In Sunday's clashes, police used water cannon trucks to disperse protesters, spraying jets of blue dye into the crowds during another day of political unrest in the Asian financial hub.