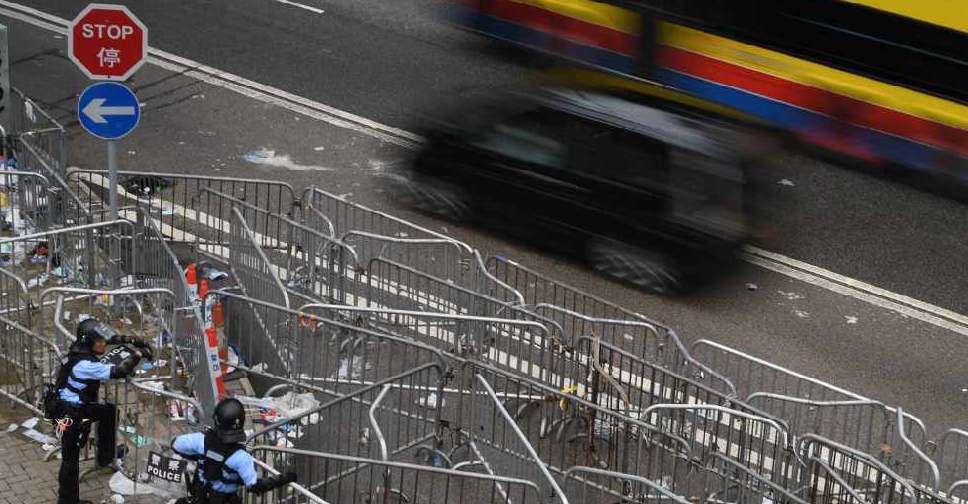 Anthony WALLACE / AFP
Riot police have been deployed in Hong Kong and government offices shut down for the rest of the week after scenes of violence and chaos shook the city.
Most roads around the central business district were opening for traffic on Thursday, but some banks and malls remained closed as a precaution.
Police fired rubber bullets, tear gas and pepper spray at tens of thousands of protesters as they forcibly cleared streets around the city's central business district, leaving at least 72 people hospitalised.
Hong Kong's Chief Executive Carrie Lam condemned the violence late Wednesday, but refused to postpone or withdraw the controversial extradition law with China.