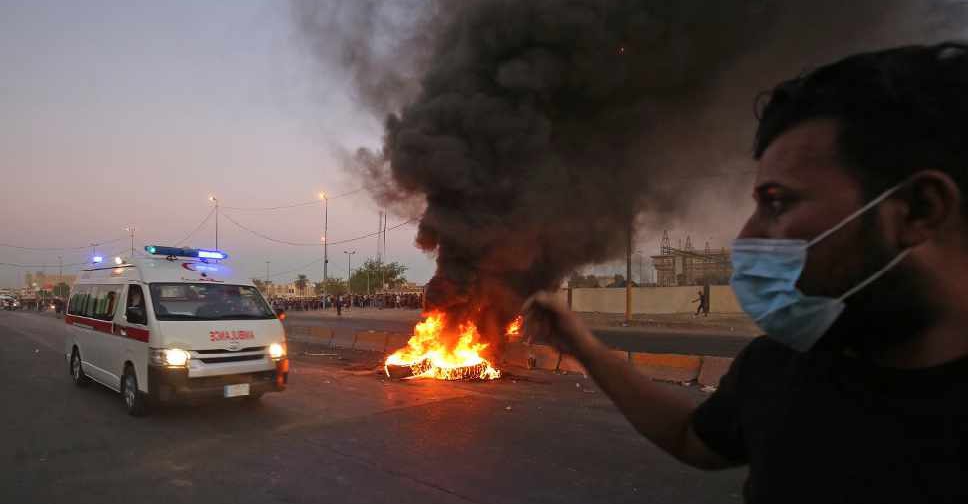 AHMAD AL-RUBAYE / AFP
The death toll from four days of anti-government protests in Iraq has soared to more than 90, with an estimated 1,600 more wounded.
That's according to the Iraqi Human Rights Commission, which did not specify how many were civilians or security forces.
Officials say the death toll is set to rise, as clashes between protestors and the police continued to intensify.
According to reports, police shot dead three people trying to storm the provincial government headquarters in the southern city of Diwaniya.
One of Iraq's influential cleric Muqtada Al Sadr has called on the government to step down and hold new elections.
His statement mounted pressure on Prime Minister Adel Abdel Mahdi who is struggling to quell the unrest.