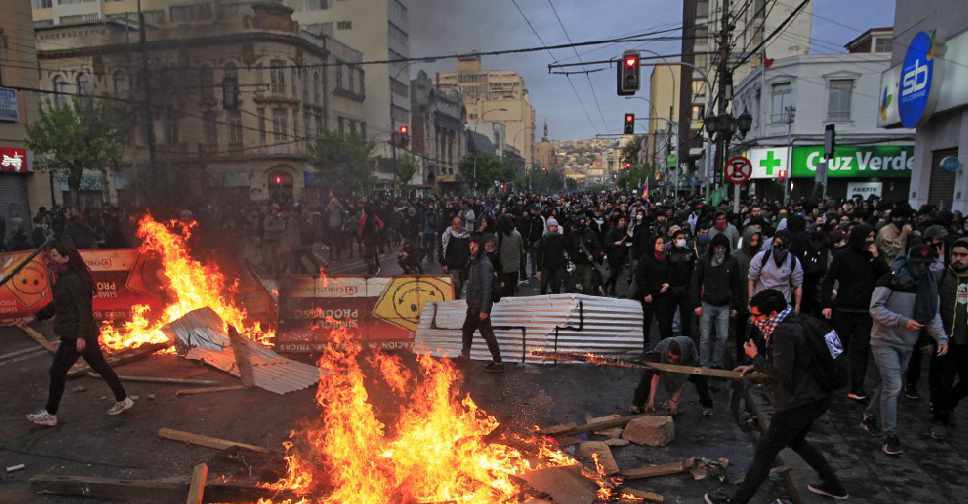 SEBASTIÁN CISTERNAS / ATON CHILE / AFP
Chilean president Sebastián Piñera said he will suspend hike in subway fares in a bid to defuse widespread protests in the country.
In a national broadcast from the presidential palace in Santiago, he said he had listened "with humility" to "the voice of my compatriots".
He also announced a working group to address their concerns.
It comes as thousands of people gathered in public squares to take part in traditional pot-banging protests in defiance of the Chilean military's Saturday night curfew.
"The aim is to ensure public order and the safety of public and private property," Piñera said. "There will be no room for violence in a country with the rule of law at its core."
The protests have broadened to reflect general discontent about the high cost of living in one of Latin America's most stable countries.