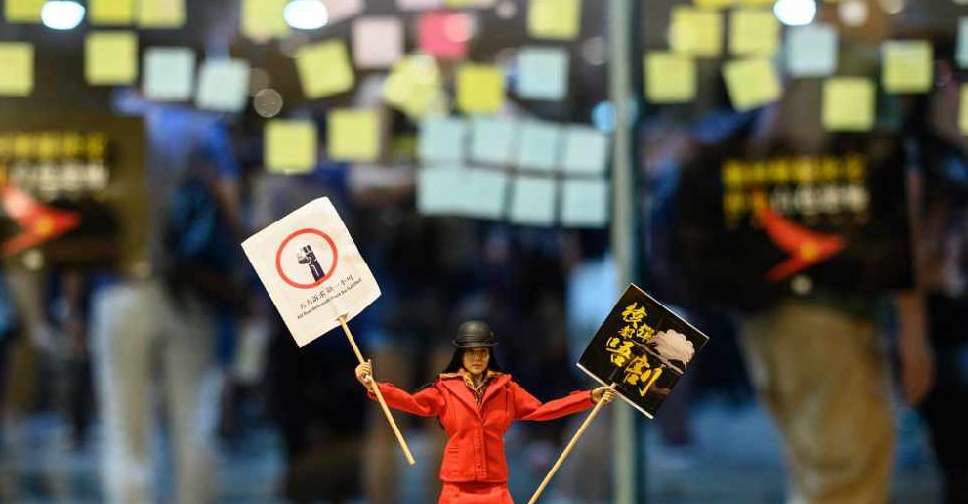 Philip FONG / AFP
Hong Kong's flagship carrier, Cathay Pacific, has warned staff they risk being sacked if they join the pro-democracy protests.
In an internal memo to staff, Cathay director Tom Owen said participating in the strike "may lead to termination of contract".
Hong Kong's flagship carrier, which has 27,000 staff in the city, has already fired at least four staff - including two pilots - for supporting the protests.
The carrier recently revised its code of conduct to reiterate its "zero tolerance" approach to staff participating in "illegal protests".
Meanwhile, pro-democracy activists Joshua Wong, Andy Chan and Agnes Chow have been detained on suspicion of organising illegal protests.
This comes as police refused permission for a pro-democracy march on Saturday.