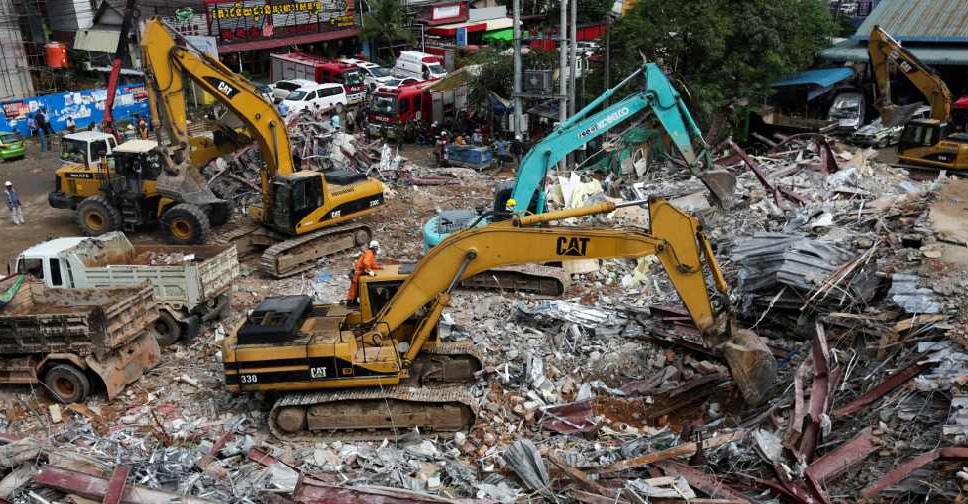 SUN RETHY Kun / AFP
A top official has been sacked in Cambodia over his failure to take responsibility for the collapse of an under-construction building that left 28 people dead.
Cambodian Prime Minister Hun Sen announced the decision to fire Nhim Vanda, deputy director of the National Committee on Disaster Management on facebook, because of a "lack of responsibility, and for lying" over the disaster,
Nearly 24 people were injured and many feared trapped under the mountain of steel and rubble after the Chinese-owned building crumpled early Saturday in Sihanoukville.
Investigators are trying to determine what caused the seven-storey structure to collapse, with four people detained for questioning.
In a rare move, governor of Preah Sihanouk province Yun Min submitted his resignation and apologised for his "shortcomings".