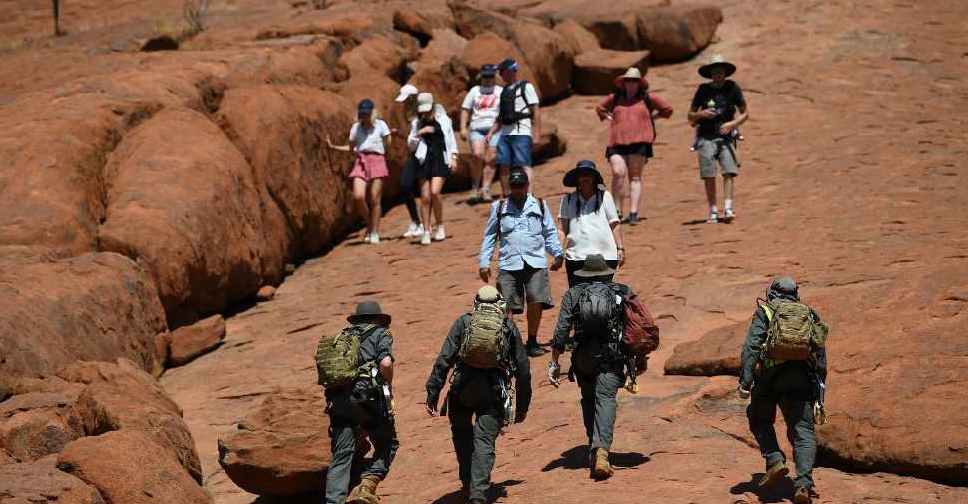 Saeed KHAN / AFP
Hundreds of tourists flocked to Australia's Uluru on Friday for one last chance to scale the sacred red monolith ahead of its official closure.
The ban is in line with the wishes of the traditional Aboriginal owners of the land, the Anangu, because of the spiritual significance of the site.
To commemorate the ban the park is planning to hold public celebrations over the weekend.
"It is an extremely important place, not a playground or theme park like Disneyland," Anangu senior traditional owner Sammy Wilson said in a statement. "We welcome tourists here. Closing the climb is not something to feel upset about, but a cause for celebration."